There have been fashion events all-year round but the House of Jahdara launch certainly got our attention. The event was held on Sunday, 27th November at the House of Jahdara lush space in Lekki Phase 1. Attracting an array of guest from various walks of life, Designer, Adesola Adepoju sure did pull off a successful event.
The guest list was seasoned with opulence and style. The South Africa trained designer decided to deviate from the usual run-way showcase, putting on a beautiful presentation, using statuesque models wearing statement House of Jahdara pieces accessorized with bags from Polo Avenue and fascinators from Ene Maya. The House of Jahdara is a multi-faceted global Womenswear collection which provides 'affordable luxury'; specializing in Ready-to- wear, Couture, Bespoke and Swimwear. The designer displayed her best pieces including her latest collection which was presented to guests in attendance.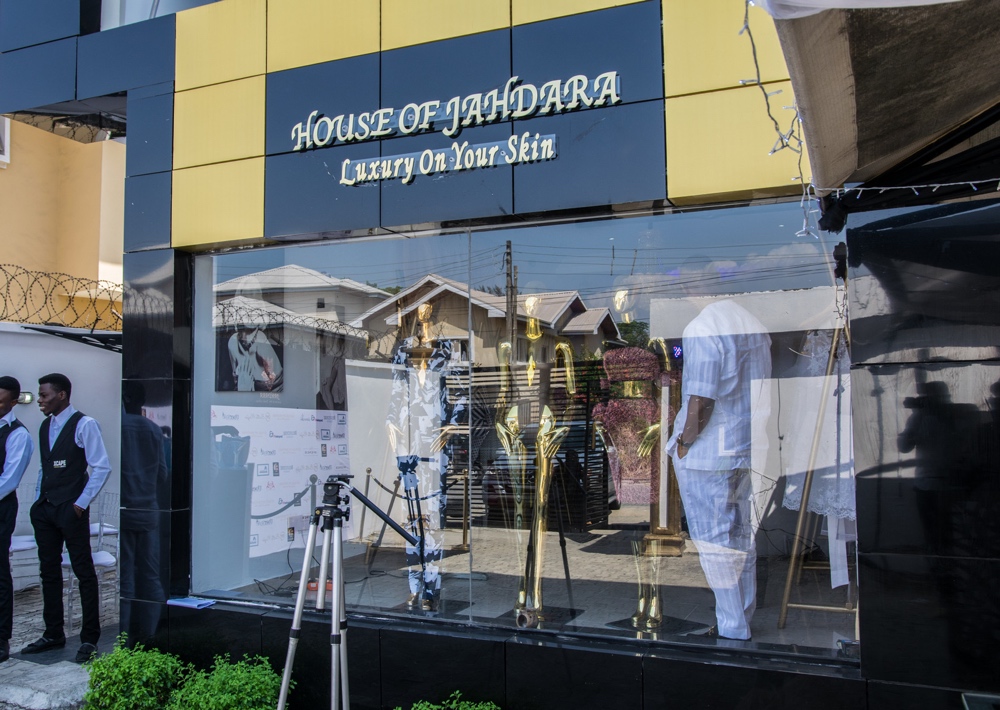 The black-carpet event was hosted by popular TV personality, Vimbai Mutinhiri and the store was officially opened with the cutting of the ribbon by Thisday Style's Ruth Osime highly represented by Editor, prints-Thisday Style, Funke Babs-Kufeji.
The guest were treated to cocktails and canapés, with House Music rightly supplied as they shopped the pieces at the showroom, selling shopping vouchers worth over a million naira. The house of Jahdara showroom located at Grace Anjous drive, Lekki phase one, Lagos, is officially opened for business, Mondays to Saturdays.
See the Photos
On the Black Carpet
Inside the House of Jahdara
Models on Fleek
More Fab Guests