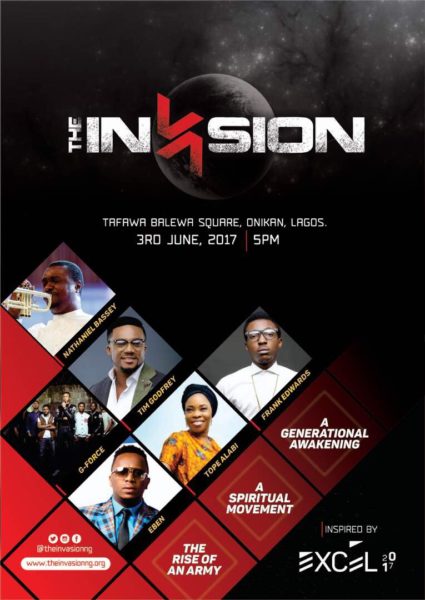 The Invasion is here!
Join thousands of people at the Tafawa Balewa Square (TBS) tomorrow for a night to remember!
Date: Saturday, June 3rd, 2017.
Time:6.00 pm till 10:30pm
Venue:  
Featuring ministers such as Nathaniel Bassey, Tope Alabi, G-Force, Eben, Frank Edwards, Tim Godfrey and many more.
The Invasion is a spiritual movement, a general awakening that would catalyze the rise of a great army!
Are you ready?
The Invasion is free to attend, with free buses available at various pick-up points across Lagos
For more information, log on to
www.theinvasionng.org
and follow the conversation online
@theinvasionng #TheInvasion2017
————————————————————————————————————————
Sponsored Content