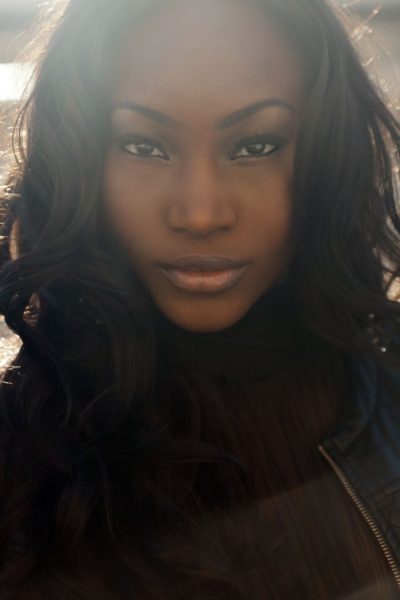 I sincerely lay no claims to being more knowledgeable than anyone, but I do confess that I know better than I did yesterday, last year and a decade ago. Isio Knows Better is an attempt to capture the shocking and highly entertaining conversation within myself. The conversations between my mind (the sharp witty one), my soul (the lover and the spiritual one) and my body (the playful one concerned with the more mundane things of life). She is the eternal referee between the caustic mind and the sensitive soul. This is Isio. So, here's to making private conversations public.
Enjoy!
***
"Ahan, woman, please pity this man!"
This was my thought as I watched her grab another litre of ice-cream.
Honestly, I thought she was going to collapse under the dozen 1kg fan-ice ice cream she had heaped upon themselves in her arms. The boy-man she was with just carried his face as if a spirit was slicing onions under his nose. He did not even offer to assist her. She waddled and shook herself (and her load) to the checkout counter, but just as the boy-man brought out his wallet to pay, she grabbed a hand-full of chewing gum as she exclaimed, "Ahhh, Aunty Kubura likes these chewing gum o! Thank you darling!"
She blew him some air kisses, and batted her ridiculously long eye-lashes at him. They were so long, they seemed like hand fans (abébé). The boy-man smiled feebly. I could imagine him almost peeing his pants; such a devilishly desirous smile this daughter of Eve gave him. He said, "Anything for you baby," and paid their bill. I glanced through lowered lashes at them as they exited the shop. He still didn't offer to help her with her creamy-load, nor did he open the car doors for her. The girl with the seductive smile vibrated under the embargo of ice-cream she had made the boy-man buy for her, her pack and Aunty Kubura.
I chuckled as I watched the scenario. It is amazing; it really is. Why do some Nigerian girls insist on doing things like these? I mean, it is just food. I mean that literally. It's just food. You eat it, and then pass it out. Why grab it all? The supermarket is still going to be there tomorrow, and it's not like you are going to die tonight, or that there will be famine in the land the day after tomorrow. In any case, consuming 12 gallons of ice-cream today is not going to sustain you when famine does hit the land tomorrow (that is, if it ever does), nor will it give you express access to heaven if you did die tonight. So relax, it is just food.
I have witnessed many variations of these kinds of covetousness. I mean, not excusing some of our men, who are ill-bred and badly behaved and in turn attract females who treat them as shabbily as they have treated others. But, on a lighter note, let us (females) have some empathy on some of the male-folk, especially if he is a good man; that we may not let covetousness and the spirit of "pack-feminism" destroy what otherwise could have been a great thing.
One day, I went to a popular restaurant in Lagos. On the table next to me, were seated two girls dressed to the nines. Long weaves, long nails, high-heeled shoes and they spoke "spere-spere" English (You know that I-just-got-bek-from-Landan-innit kind of English). On their table were all the kinds of food you could imagine. Continental o, Chinese o, French o, Italian o, Indian o, samosa, spring rolls, meat balls, barbequed ribs and what not. They had wines and tea and chap-man. They were just ordering everything and they consumed it all. Then one tapped the other and pointed through the window. They both giggled and the first girl adjusted her hair and pulled down her blouse so that a healthy portion of her cleavage was exposed to the elements.
As a sharp Warri girl, my eye sef follow join look wetin dey the window.
A white G-wagon was what it was. And then the door opened and a man came out of the car, clad in a well-tailored short-sleeved white buba and sokoto. He had sunglasses on, which he slowly removed as he scanned the place.
Choi. SEE FINE BOY!
That was how Mr. White came in, and Ms. Cleavage got up to greet and embrace him. My people…hmmn! That was when the drama happened. He slowly removed the arms she had wrapped around his neck as he scanned the table.
Then he said, "What is this? I invited you out for a date, then you invited your friend without informing me, and then you ate all these before I even arrived? You expect me to pay for these? You are not even serious!" He stormed out of the place in annoyance. Ms. Cleavage ran after him trying to explain, her English suddenly less "speretic". As the waiter saw her leaving the restaurant, he too ran after them shouting, "Ha! Madam! You have not paid your bill ooooo!" 
The security men then strategically positioned themselves near the other friend, just in case she had any grand delusions of leaving. I was so embarrassed for them I could not even laugh. But from the feverish explanations the girls later had with the manager, security and waiters, it was evident they had no money to pay for the mountain of food they had just consumed, and were hoping the man would have paid for it. I shook my head in sadness. Lagos… so-so wash-wash.
See wetin chop-chop can cause, eh? Lesson to ladies, date or no date, always make sure you have enough money to pay for what you eat, and a functioning car/enough money to get you home in case of any unpleasant surprises.
The third instance is that of the group of females that would pack all their girlfriends to the club on a man's bill. Do you even know how much a bottle of Hennessy costs in a club? Yet they want 10 bottles on their table and are drinking it like flavored water.
Let's not even talk about many of such ladies' unquenchable desire for champagne, as it seems to be their elixir of choice. It must be Cristal. "Hashtag Popping champagne tinz!". Photo uploaded on Instagram. Have you ever gone to a liquor store and bought these things? Why you no kuku drink am for house? When was the last time you even bought for yourself a bottle of Rosé. And yet, when they ask you what you want, you say, "Hohohoooo, baybeeee… I want He-ne-ssi. XO. And see-food platter with per-perr snails. Yes plix."
Ha, woman! Fear God.
The exception to this is that there are actually some men who like to pop champagne willingly for girls who don't mind being decoration for these men at clubs. There is nothing wrong with this, as both parties know/like what they are doing/getting. But if the man invites you out and is expecting just you, you should tell him before-hand if you intend to show up with a pack, instead of just showing up with them. It's simple etiquette.
In closing, I hope you all had a wonderful Easter. I did. I dined, and I danced and I slept. It was a happy time. Have a splendid Tuesday!
______________________________________________________________________________________________
Isio Wanogho is a top-model, TV Personality and entrepreneur. She is conversant in five languages and has 12 years of experience in the Nigerian entertainment industry. Isio, popularly known by her brand name Isio De-laVega, captivates audiences with her signature wide smile and relatable, quirky personality which endears her to many. Follow her on Instagram and Twitter @isiodelavega