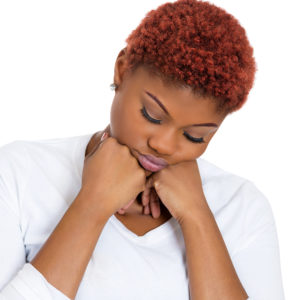 Aunty Bella is our agony aunt column on BellaNaija. We launched this column in the early days of BN and periodically feature issues sent in by BN readers. We hope the BN family can offer insightful advice as well.
Once again, a BN Reader left a comment with a post with a dilemma. We decided to share with you all. Letter minimally edited for grammar and structure.

****
I have this guy in my life. We were hello hi & friends here in Nigeria before he moved to the States for his Masters & PhD in 2007. Fast forward he sends me a request on Facebook in 2011 & we've been communicating ever since through phone calls, Skype, GChat, Facebook chat, Facetime & all..
We talked about everything from personal values, spirituality, relationship, marriage, finance & all.  He's a born again Christian, we pray together and share God's word. He's 29 this year & has never been in a relationship all his life (he's a bookworm), he says when he's done with books he'll face a relationship.
Early last year, feelings started building up from me towards him but I kept it to myself & kept praying about it & I told God that I would want to go do my Masters in the States because of this guy.
Fast forward, I won the last US Visa lottery last year, I'll be moving to the states this month…But suddenly he changed towards me early this year!
He won't pick my calls nor acknowledge them. He keeps saying he's busy, he started acting so formal towards me. Anyway, I decided to give him the silent treatment. I don't call anymore nor send him any messages. Mind you, we are just friends nothing more but we became so close that you'll think we were dating.
Regular calls & check ups, all night Skype & Face timing, so much commitment to this friendship. Now I feel so bad for the time wasted, for being led on unnecessarily…2 years of committed friendship!
Do I still hold on a bit or move on quickly? because time is not on my side. Although some of my friends say he might change when I move to the states. Please help a Sister and please no bashing.
Thanks.
Miss Optimistic
Photo Credit: © Atholpady | Dreamstime.com – Woman Photo