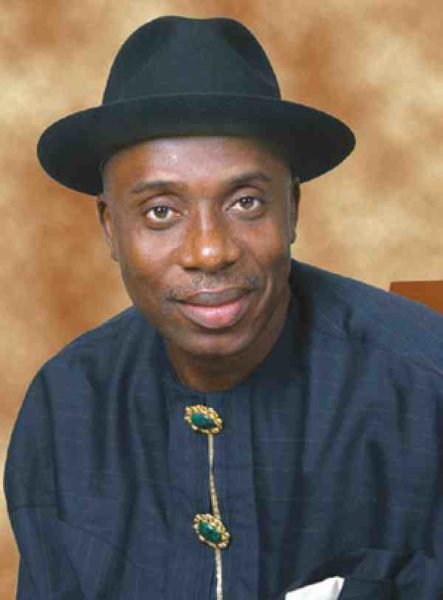 Rivers State has allocated N300 Million to fight Ebola Virus.
Governor of the state, Rotimi Amaechi, made the announcement on Tuesday during a visit from Country Director of the World Health Organisation, Rui Vaz, Punch reports.
Emphasizing his administration's commitment to fighting the deadly disease, Amaechi said:
"Whatever it takes for us to overcome Ebola, please, I will do it because it costs more if Ebola is on the loose than if it is contained.
So, we are happy that the World Health Organisation is here to assist Rivers State. We are happy that the World Health Organisation appreciates the dangers of Ebola to our communities.
We need to contain Ebola.  If there is no cure, then there is containment so that more persons don't contract it. The Rivers State Government is prepared to take all the responsibility.  The citizens are ours.
…They cannot be talking about politics in the midst of Ebola. We are talking about lives. For me, I am the governor of Rivers State….I am elected to protect the lives of Rivers people and to ensure that they are alive.  That is my responsibility to the people of the State."