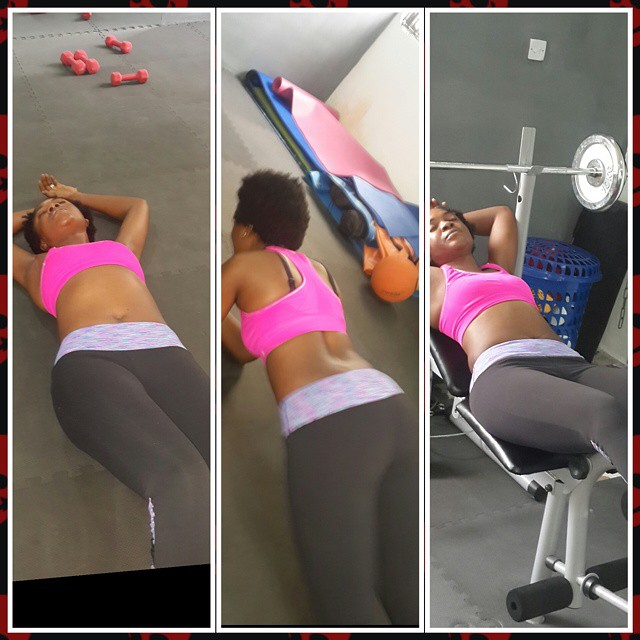 She is a Nollywood actress/producer and mum of 3. Omoni Oboli can add fitness buff to that list. She recently launched the#Omoni6packChallenge via her instagram page.
The actress who trains with rapper/fitness trainer Uzikwendu had this to say to fans
What can I say? @uzikwendu totally knocked me out! I almost gave up many times but he's a beast! *rolls eyes*. It's 6 pack season! Let's sculpt that body! I challenge all of you! We can do this! Join the #omoni6packchallenge tag me in your pics! If we do it together, we can achieve this! Let's gooooo! #panelbeatthatbody #sculptthatbody #takingresponsibility
Today she followed up with a photo of her morning smoothie and an early morning selfie.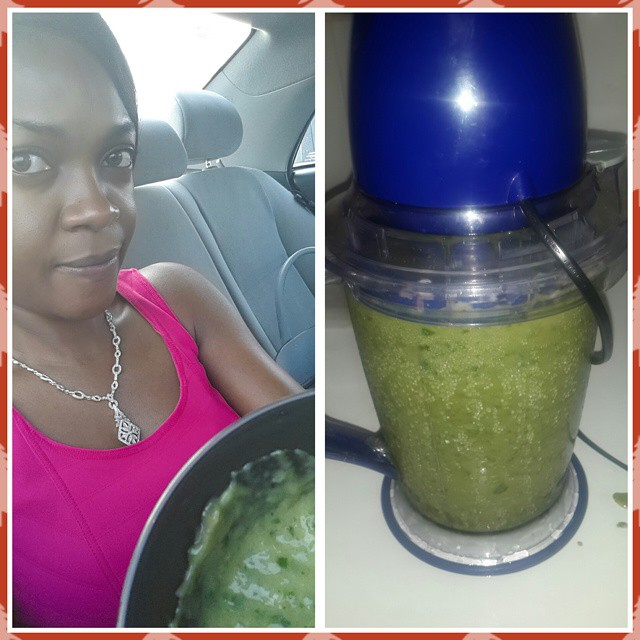 Post workout goodness! So lovers, as part of the #omoni6packchallenge, we've got to eat clean! It's not just about the exercise, it's about the diet! This smoothie is pure goodness and it's so yummy! Spinach, avocado, bananas, soursop (I think thats what its called) and pawpaw. Packed full of vitamins and antioxidants. It will keep me fueled as I head to the airport. I hate early flights! #onthemove #nomakeup #wearegorgeouslikethat #wenordeytire #wenorevenfittire #wifemotheractressdirector #Iamroyalty #Istaywinning #Iamthankful #BeingMrsElliott #mosttalkedaboutmovie #incinemasnationwide
You can join the challenge via @omonioboli on Instagram, hashtag #Omoni6packChallenge