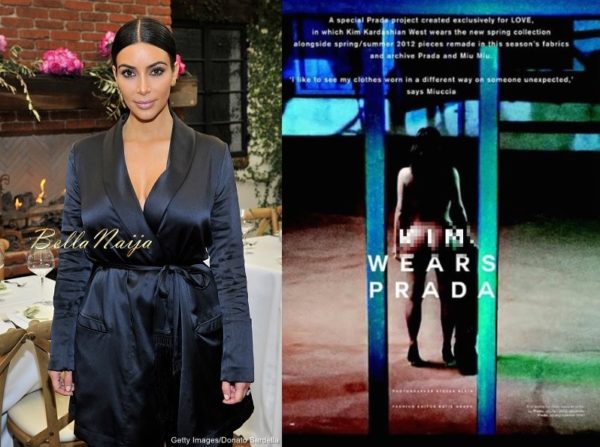 The world hasn't gotten over reality TV star Kim Kardashian's nude spread for Paper Magazine (click here if you missed it) and it looks like the 34-year-old mother is ready to hit her fans with yet another nude shoot.
We are more than tired of nude spreads from celebrities but between Miley Cyrus, Amber Rose and Kim Kardashian-West we are not sure if 'artistic nudity' will ever stop.
Kim shared a peek at her new spread for Love Magazine on her Twitter page. The picture also appeared on her Instagram page yesterday but has since been deleted – it shows Kim standing in the buff with her back towards the camera with the word 'Kim Wears Prada' on her bare behind.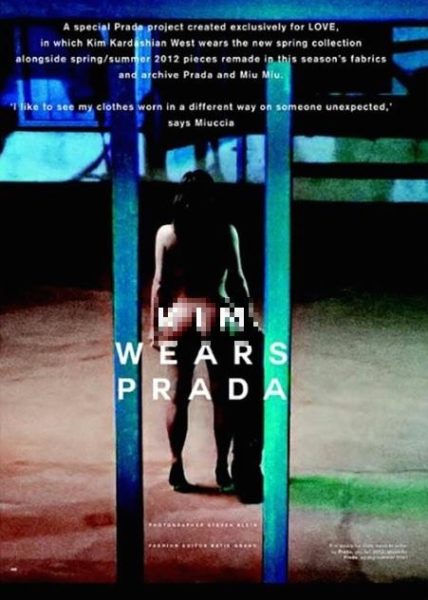 The Spring/Summer 2015 issue of Love Magazine hits newsstands on February 9 and it reportedly includes a 30-page spread of Kim, shot by photographer Steven Klein.
Looks like her plan to break the internet is still in full speed – will you be looking out for her editorial spread?
Photo Credit: Twitter