BellaNaija Style presents Collection Conversations, a weekly round up of all the collections and look books from Nigerian designers featured on BN Style from the previous week. Collection Conversations features Eki Ogunbor & Richard Akuson sharing their individual thoughts on featured collections from the previous week.
***
Eki: Richard!!!
Richard: So dear, what do we have for this week?
Eki: Johnson Johnson, D'Afie, Maki Oh.
First is Johnson Johnson with 'The Legacy'. Like you said, I could see Uti in these pieces
Richard: The second I saw the collection it screamed Uti and his friends. I'm not sure that's a bad thing.
Eki: No I don't think it is, I think Uti is quite stylish
Richard: Oh yes, I must say, I didn't find so much to look at in the collection
Eki: How so?
Richard: Felt Like a de ja vu, Like I'd seen the pieces somewhere else
Eki: Doesn't menswear have that effect though?
Richard: Largely, But I always feel there's always room for more, you know.
But maybe that's me being impossible
Eki: I feel like once you venture into classic menswear, suit, tux, blazer, this is what you get. Except you want to be like Maxivive last week and really go beyond the norm.
Another thing that sets them apart is fit and tailoring which is so important and I think Johnson made a great attempt at that
And I happen to really like that classic menswear look so I'm all for it
Richard: So, which is your fave look?
And I completely agree with you, But somehow, I just always want more. I want to see that even in the normal, you're owning it.
Eki: The one with the teal pants and brown blazer, But I think this might be a styling thing for me. Oliver…
Richard: Lol And really I don't always know what I want until I see it!
Eki: Confusionist ! So what's your fave?
Richard: Hahaha
Urhmm, can I pass please?
Eki: Ok sir, Moving on to D'Afie with 'Tiki'
Richard: You're a darling ?
Lord I love ?
Eki: Me too!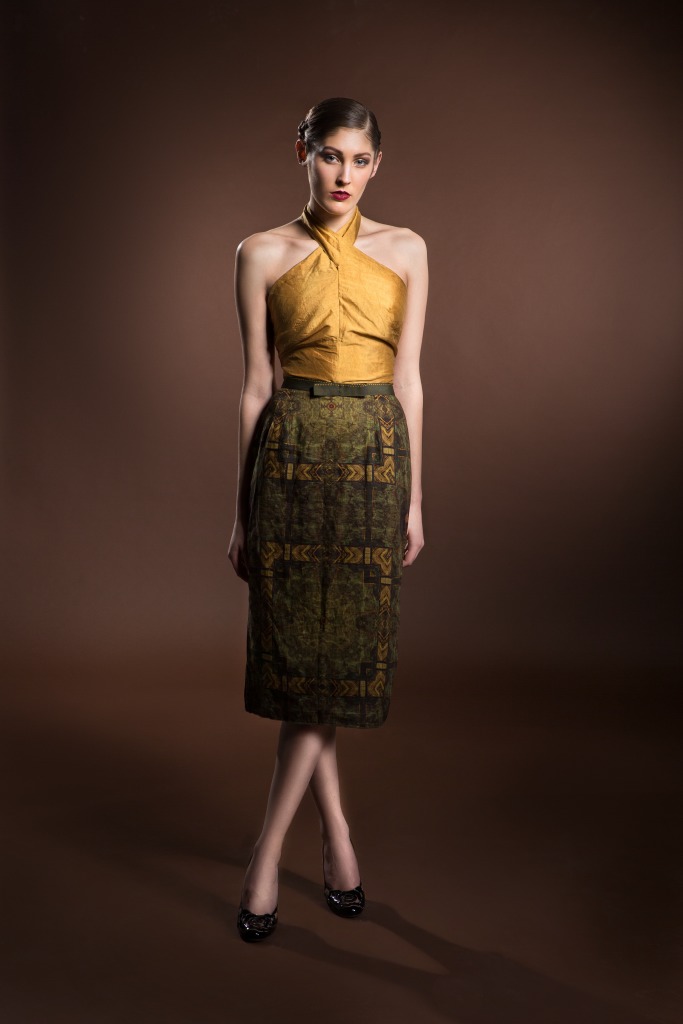 Richard: Absolutely, The finishing, the fabrication, the cuts and silhouettes.
Oh my God, Absolutely exquisite. Can I say that this designer did not break any school of thought to make this? But the sheer attention to details and everything in between really really uplifted the collection to something out of this world
Eki: Yes. The fabrication, this is what I was referring to last week with proper treatment of silks and other delicate fabrics. The silhouettes are simple classics we've seen before, mid century like you said but the details added made such a difference
Richard: Oh I see. And you can tell the difference
Eki: Taking classics and putting your stamp on it. I'm all for that. Every woman can wear something in this collection. And another thing that excites me for is when you can mix and match different pieces from one collection?
Tho there isn't a lot of that here cuz it's mainly shift dresses but I can't get enough of them I want all the dresses in my size!
Richard: Exactly, As separates and sets. It takes a seasoned designer to perfect that
Girl, I'm with you on that!!!!!
Eki: No Richard, you can't wear it!!! ? Don't worry I will help you wear it
Pick your fave
Richard: The aqua mint shift dress with the exaggerated motifs on it
Oh lordy, I wish I could ??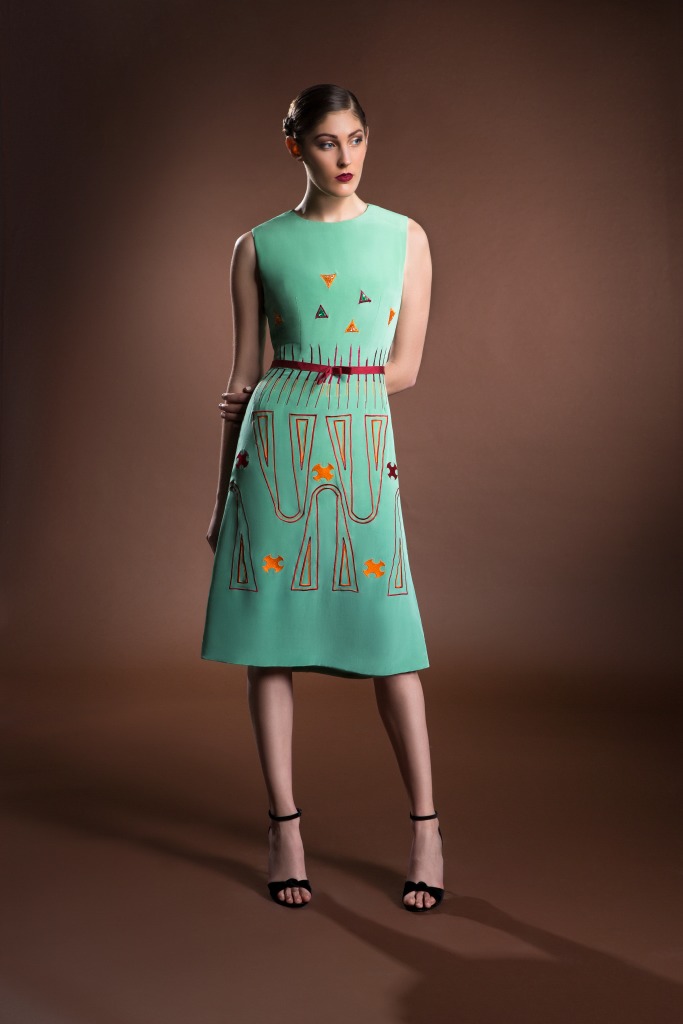 Eki: Ooooh yes love it. That's one of my faves too, But my pick is the skirt
Print and lace together have a special place in my heart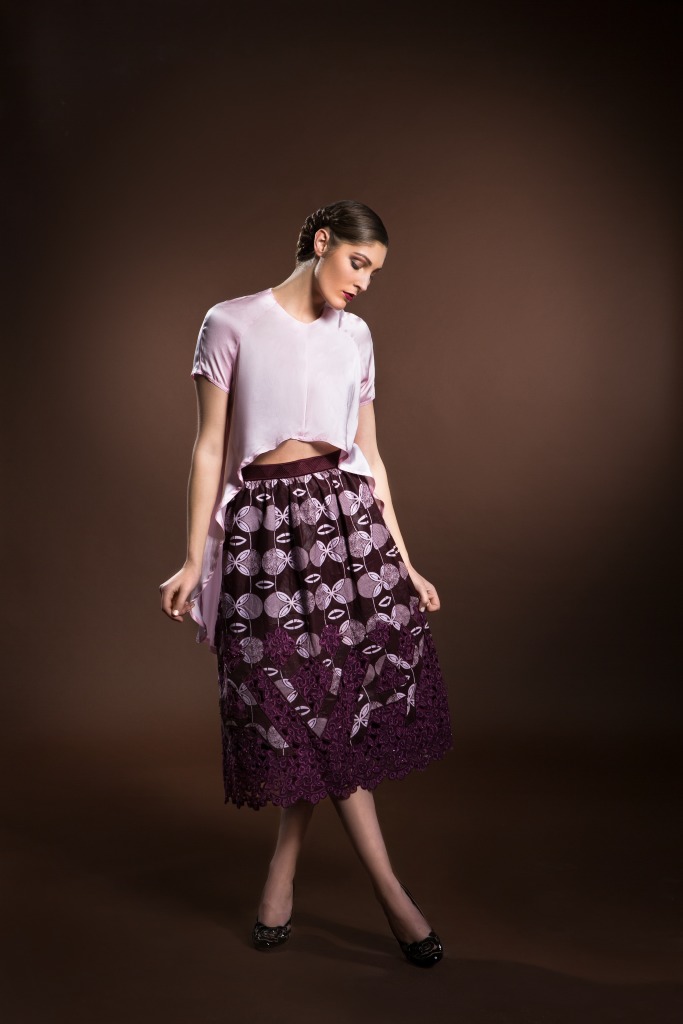 Richard: Oh, I feel you!! The featured image that has the adire accent twirl has a special place in my heart too ❤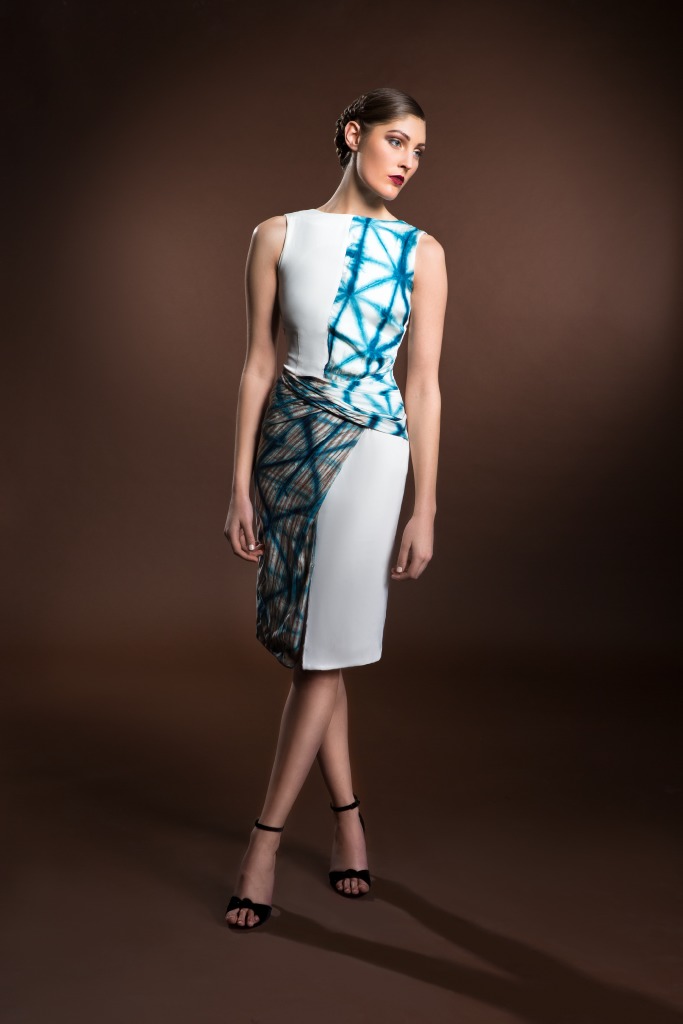 Eki: Drum roll please
Maki Oh
Richard: Lord!!! You want to give me a heart attack!!
Yes Maki Oh. It's how she keeps reinventing her offerings. Every season and continues to blow us out of our minds. It's like her creative juice never runs dry. But yes, for Maki Oh, the devil is in the detail. She is super detailed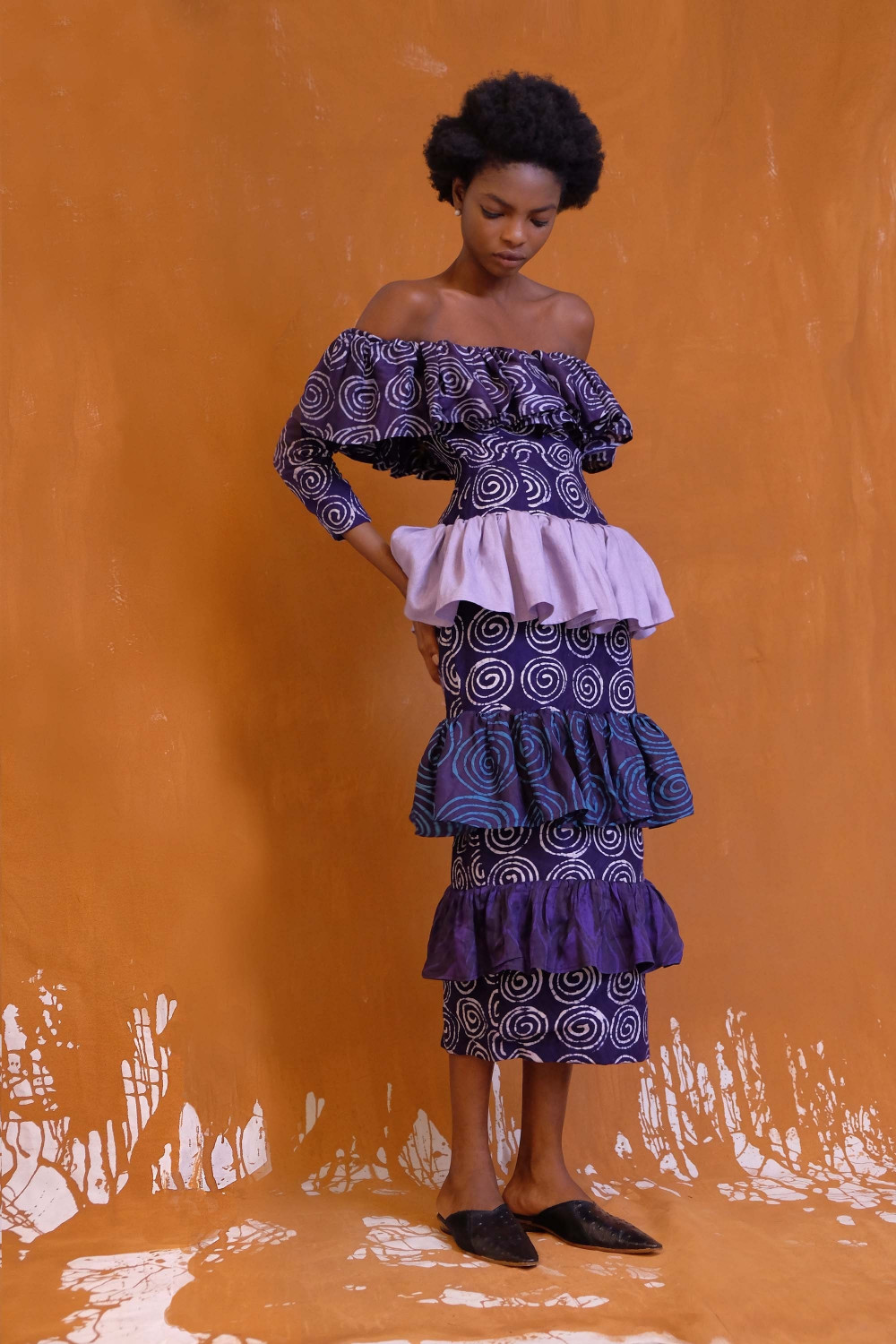 Eki: I agree. Those pearls, subtle pleats…
Richard: Notice the dotted pearls on the pieces? The pleats, the tracings, the plisse insert. Which Lisa Folawiyo used amazingly too when she debuted at the New York Fashion Week some seasons back. They're both amazing talents
Eki: Don't even get me started on Lisa!!! Love her ? But yes it takes a certain kind of creative to bring these little details together and create a master piece. Yes they both are.
And I think Maki hit that balance between wearability and creativity we spoke about last week
Richard: Yes she did. Without a doubt. And that's a key note
You notice how she often has frills and ruffles in her collection and still manages to keep them fresh and new each time?
Eki: Yes some pieces aren't everyone's cup of tea with the tulle and mesh, but I think there is something for everyone here.
The fashion peacock and the minimalist
And the point I made about separates you can style in multiple ways… She did that
Richard: True! Yes, Her clothes will absolutely do well as separates and sets.
So, I hate to rush us, But which is your fave piece?
Eki: But I wanted to ask you first ?
It is impossible for Eki to pick a fave at this moment. Please try again later.
Richard: Hahahha. This is my fave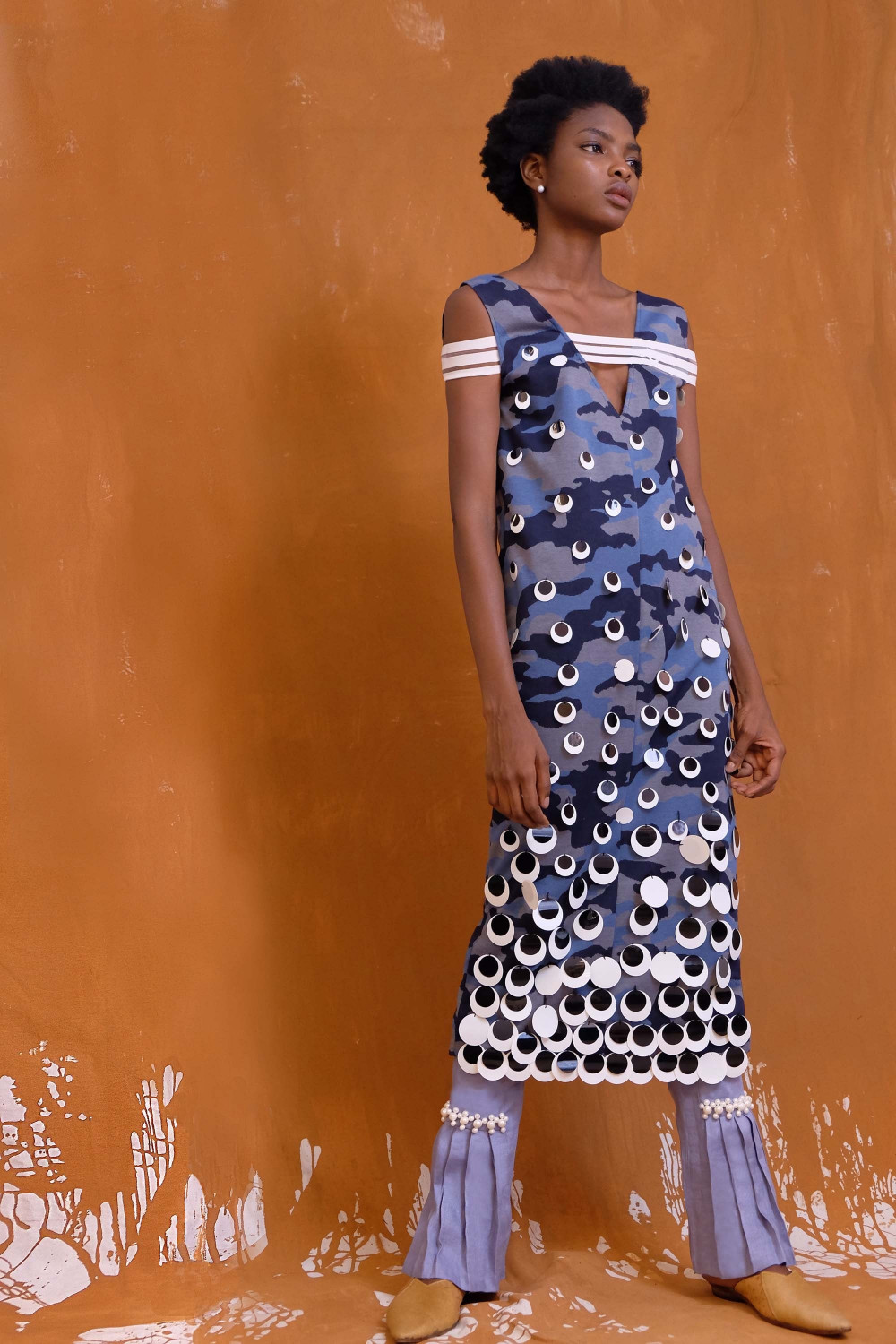 Eki: Oh I love that! The embellishments are ??
Richard: This midi length camo epaulette shoulder passant dress with paillette paired with the form fitting boot cut pleated pant with dotted pearls. I absolutely love
Eki: That whole sentence you made ? I love it when you speak fashion. *faints*
My fave I think, because of the styling as well is the one with a combination of beige black and white, I want the bag as well. Solange would kill this look, I love her, she's my style bestie in my mind.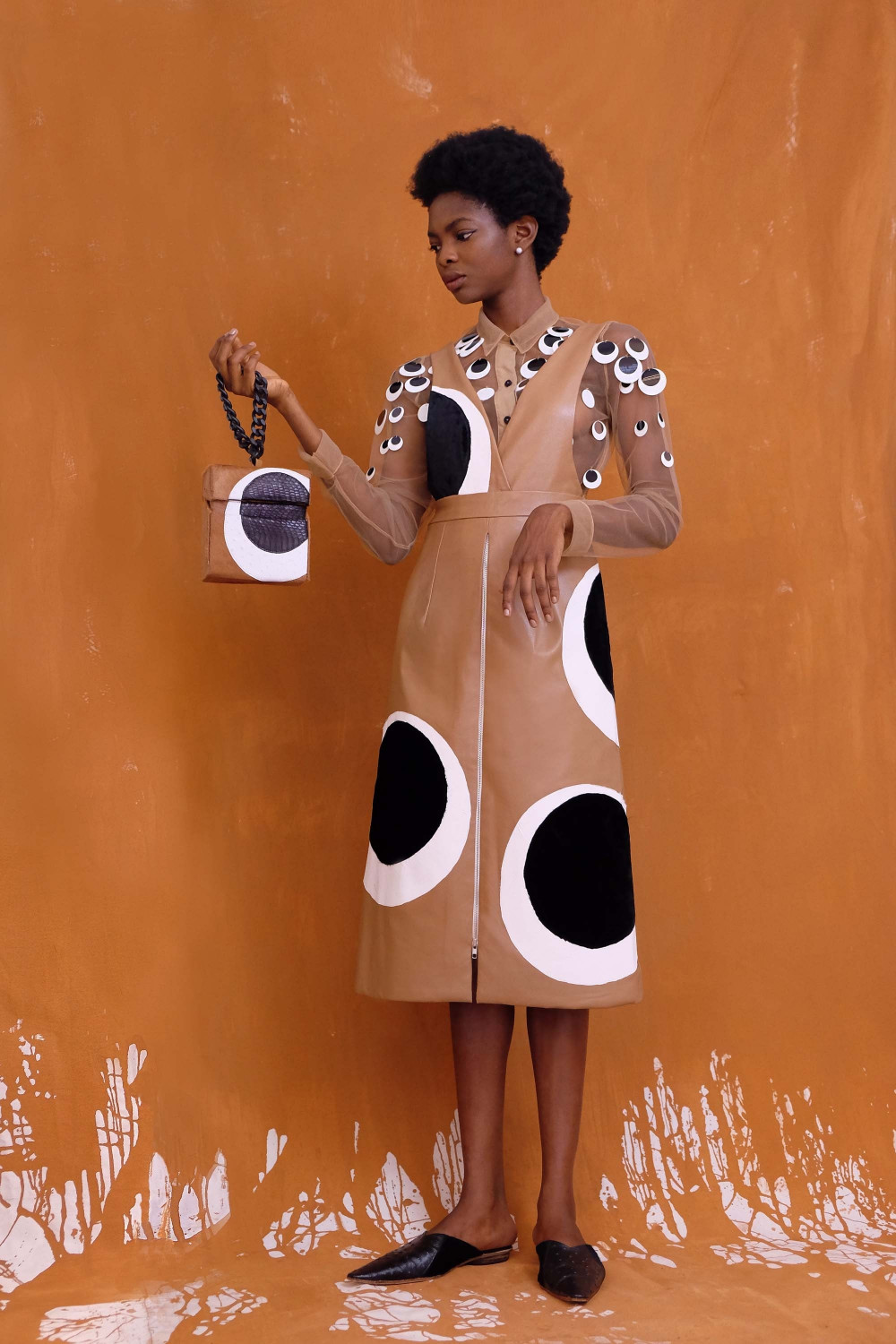 Richard: Hahahahha You get me so well!!?? Oh i love that too. That's def for the fashion peacock and Solange'll definitely kill it, Lol You WISH!
Eki: ? Yes!!!!! And these two I'd want to own.
Richard: I love this for the femininity, Very core. I am in love.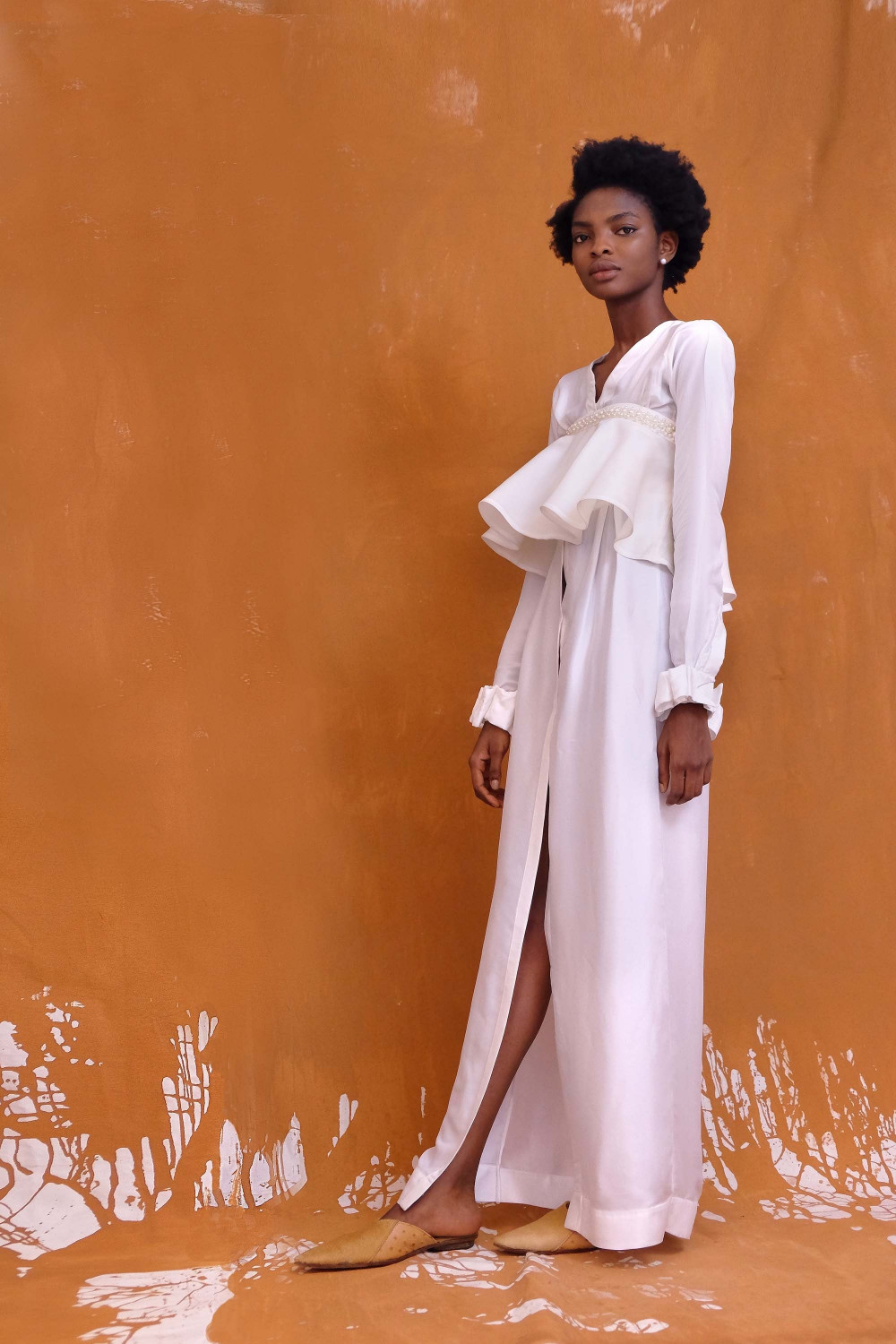 Eki: All in on collection, I can't deal. Please let's stop here
Richard: Hahaha Yes
Eki: Similar to our first week, these collections were great. I can't wait to see which one of these pieces features in our BN Collection to Closet cuz they're all so good. #BuyAfrican!
Richard: Absolutely. I really look forward to that, And I am really excited. Hopefully next week is as interesting as this!