It's Wednesday and it's time for a new edition of BN Style Your Bump, a series where BN Style looks into maternity style from different women to help inspire you! So far we have profiled Chrissy Teigen, Patricia Bright, Kourtney Kardashian, Tamera Mowry, Maky Benson, Blake Lively, Lami Phillips, Nikki Perkins, Lilian Esoro-Franklin and Kate Middleton – click here to see them glow in style.
Today's edition is a Ramadan special and we're featuring Teslima Yusuf. Popularly known as Hajiya Belle, Teslimat is a mother of three, a professional freelance makeup artist, personal stylist and personal shopper with her makeover and personal styling brand, Ma Bellé. In this post, we'll see how Teslimat styles her baby bump in a modest way to inspire our Muslim fashionistas. For more modest fashion by Teslimat, see her My Style feature on BN Style.
Let's start with her black dresses
Adding colour to the all black outfit with her hijab makes it the focal point of her outfit.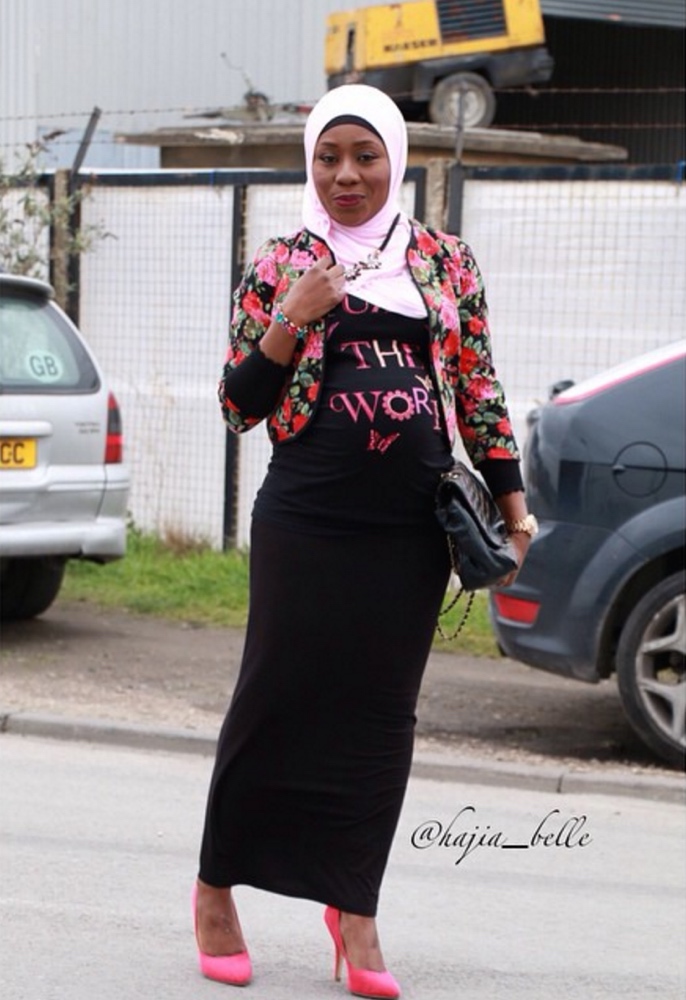 Teslimat plays around with colours and prints. Sometimes her hijab is the statement piece in her outfits and other times she adds statement accessories to compliment her look. Like jewellery, a clutch bag, a jacket or sunglasses.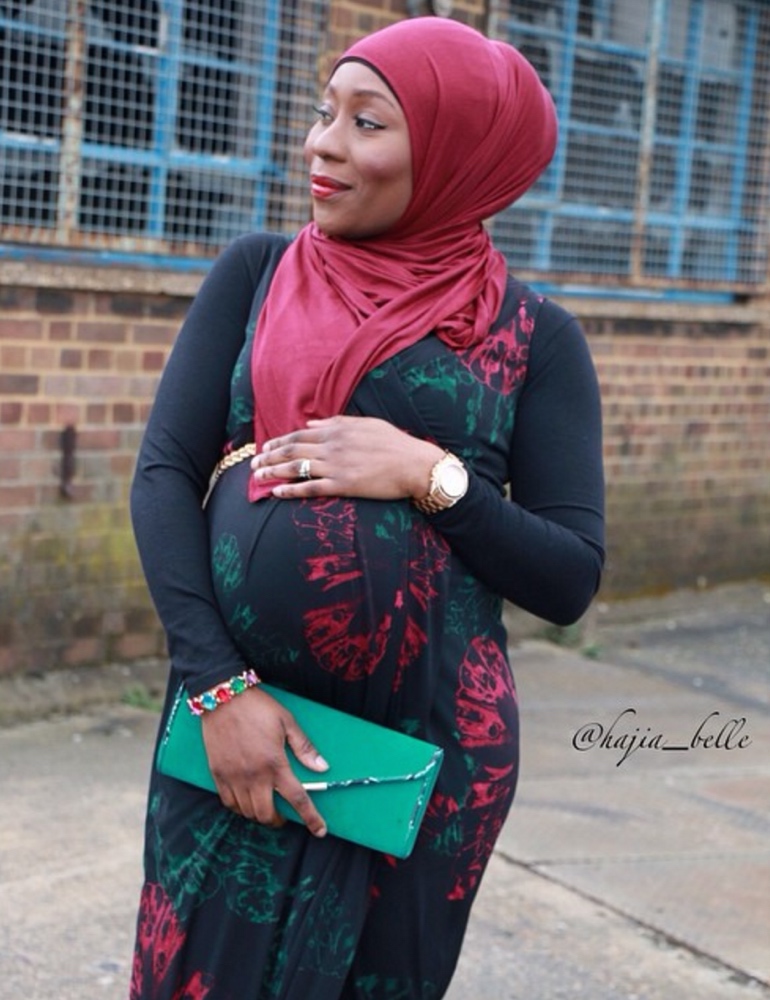 Another thing I like about Teslima's maternity style is how she uses slim belts to accessorise her look, always placing the belt above her baby bump.
This is one of my favourite looks from her, I love the colour mix and the trousers look great on her.
Empire waist lines and high waisted skirts will always do the trick and wearing sleeves in the same/matching colour as your dress helps for a sliming look and makes your outfit look well put together as opposed to colour blocking.
It's safe to say she loves blue!
Love her print pants and this floral dress! Paired with this pink hijab, it a very pretty outfit.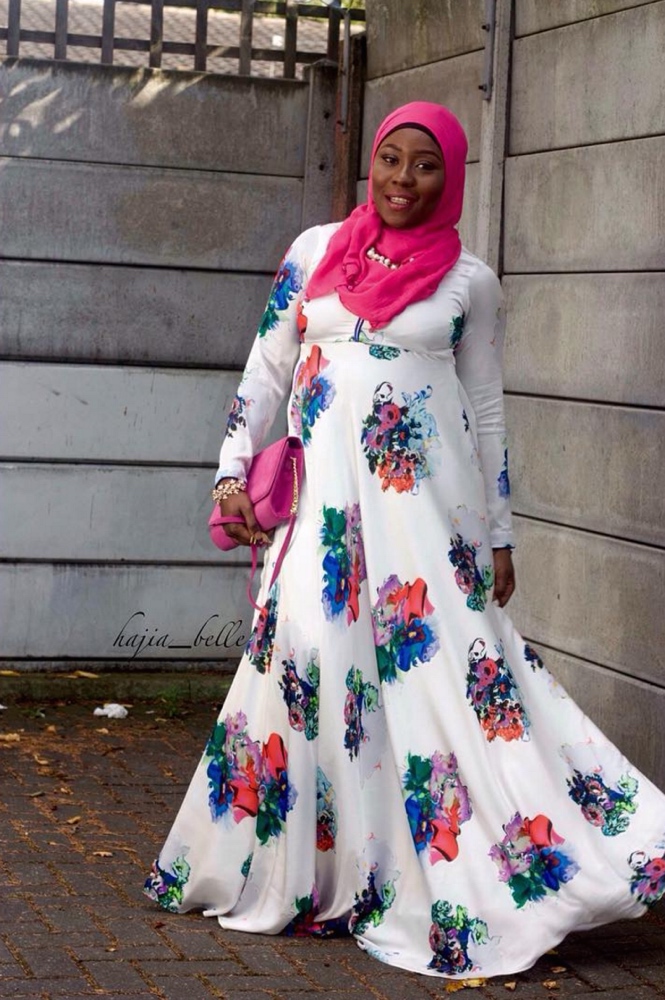 Even on the beach, Tessy is a yummy mummy with her floral dress and pink hijab to match.
Hope you enjoyed today's edition as much as I enjoyed putting it together.
Looking out for more every Wednesday and be sure to check out previous editions for style tips on styling your baby bump.
Photo Credits: Teslima Yusuf | @hajia_belle