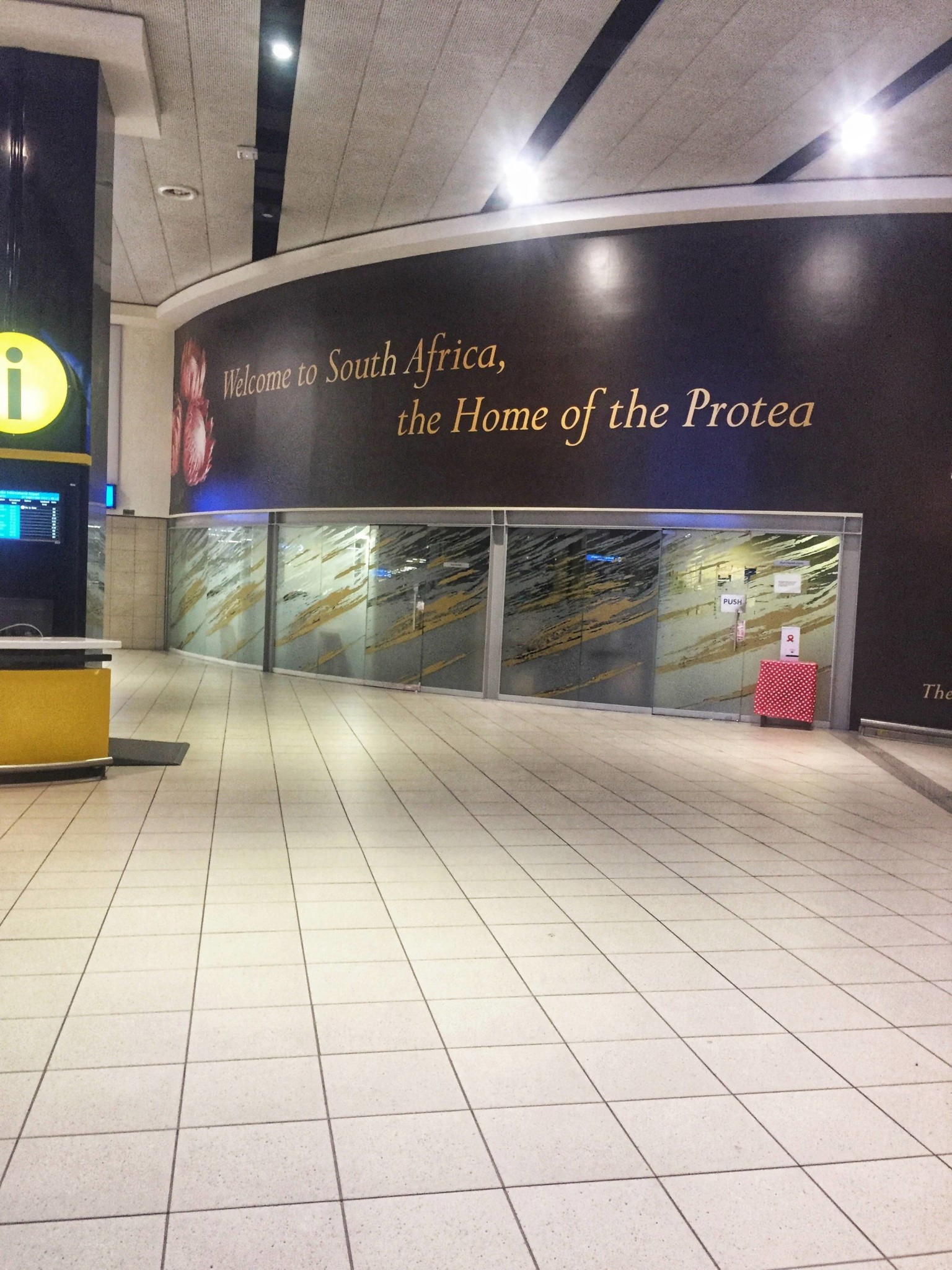 Sawubona BellaNaijarians!
It's Hilary from Hilarysays.com again.
I'm back from my short trip to Johannesburg, South Africa, which I visited for the finale of The Voice Nigeria. I'm so sad, I wish I could have stayed longer!
When I was invited to go on this trip, I was extremely excited, I had never been to South Africa. In fact, I had never visited any other African country apart from Nigeria, which is home. I decided to read online about Johannesburg, and part of that excitement became fear because of some of the horror stories I read, stating how dangerous Johannesburg is. I said a quick prayer and I knew I would be fine. God's got me!
Preparing for this trip was pretty quick and easy; I packed 2 hours before I left for the airport. I checked the weather for Johannesburg and it was 24C, so I packed summery clothes.
Got to the airport 3 hours before my flight time so I checked in and spent the rest of my time taking selfies and getting to know the other people going on the trip with me.
We arrived in Johannesburg at 5 am, stepped out of the airport and the kind of cold that slapped me, I knew I was screwed because I had packed clothes for warm weather; but as a London girl, I was ready to rock my clothes come rain, sun, hail or snow lol.
Being my first time in South Africa, I was pleasantly surprised; Johannesburg is such a beautiful city, it reminded me of England. I just kept thinking we have a long way to go in Nigeria.
We stayed at this absolutely gorgeous hotel, The Protea Balalaika in Sandton, I wished I could take all their furniture back to Lagos. Green is my favourite colour so I felt right at home in the foyer.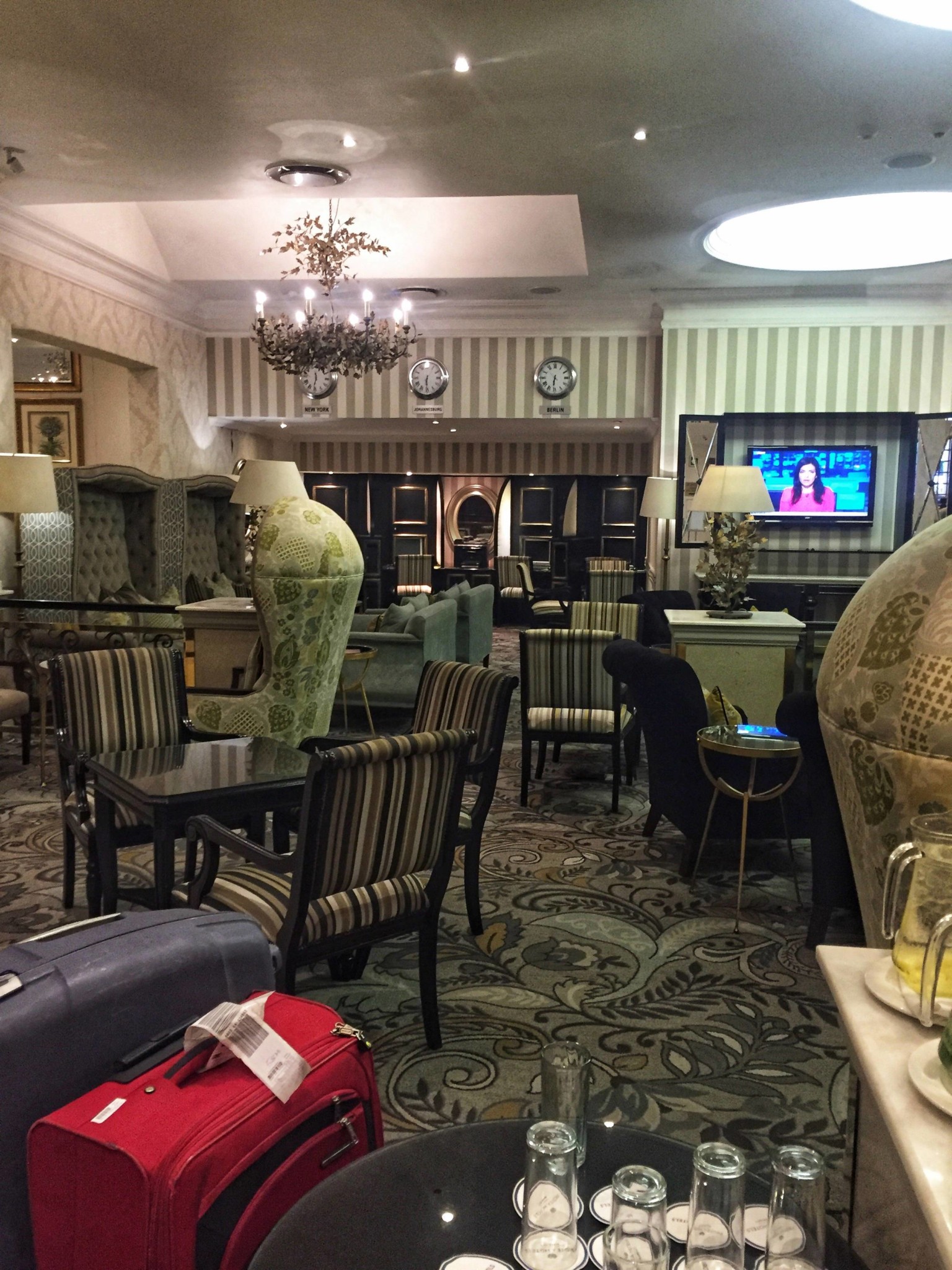 We arrived the same day as the finale of The Voice Nigeria so we did not have much time to explore the city. After breakfast, I slept for a few hours and headed to the Nelson Mandela Square for lunch and some sightseeing.
I just realized I did not take a picture at the huge Nelson Mandela statue. As we had limited time, after walking about for a few hours, we settled for lunch in Ocean Basket. I was a bit skeptical about eating there initially as I'm not a great fan of the branch in Lagos, but it didn't turn out bad at all.
So full and almost bursting out of the seams of my dress, I had to rush off to the hotel to prepare for the show. At this point I really wanted to sleep, my bed was looking so appealing lol.
I had to ginger myself, I had a quick shower and got dolled up in true "Hilary Style". I wore a cute dress by Peter Pilotto, feeling like a princess.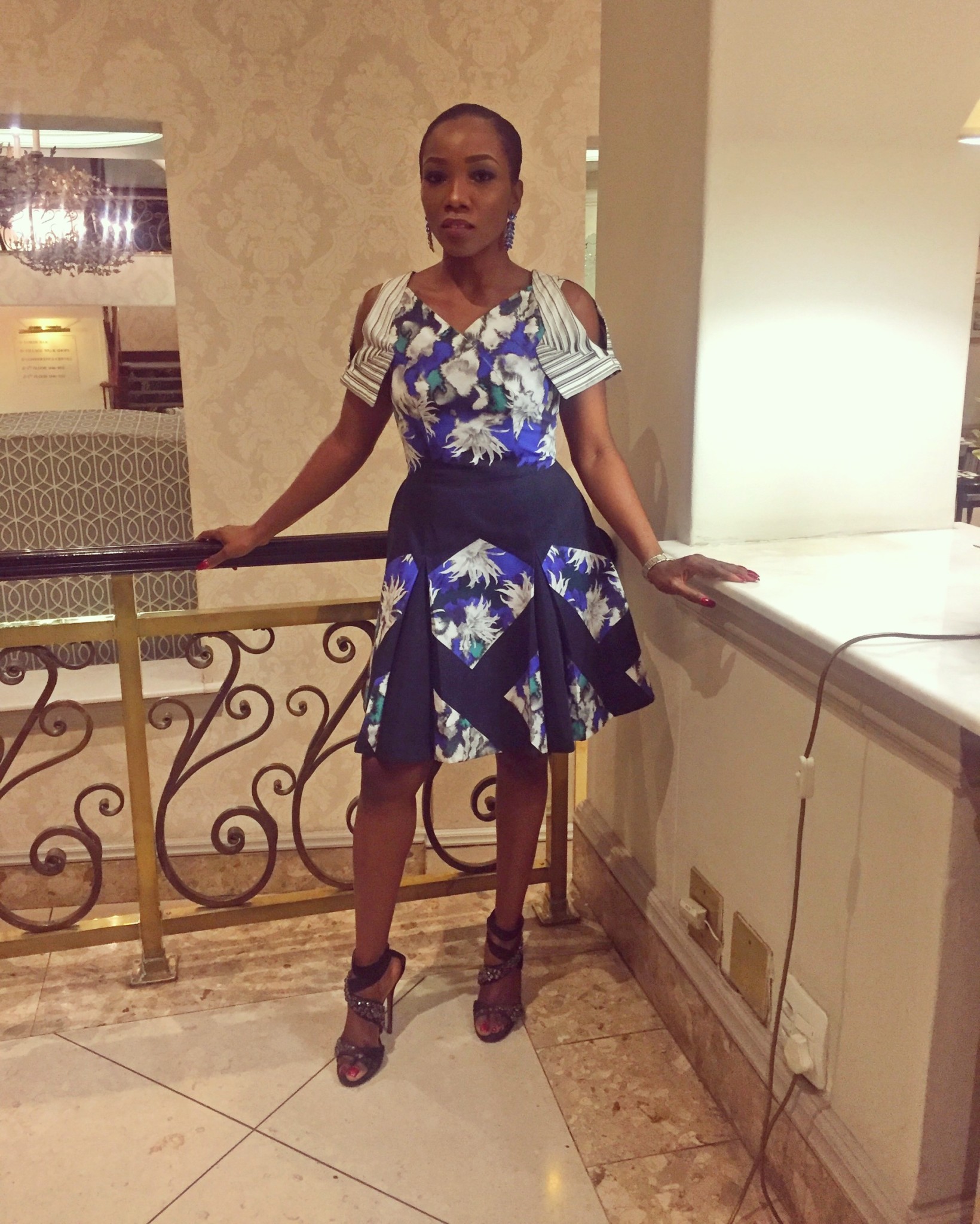 We arrived at the studio and it looked amazing although it looked much smaller than it looks on TV. I loved it!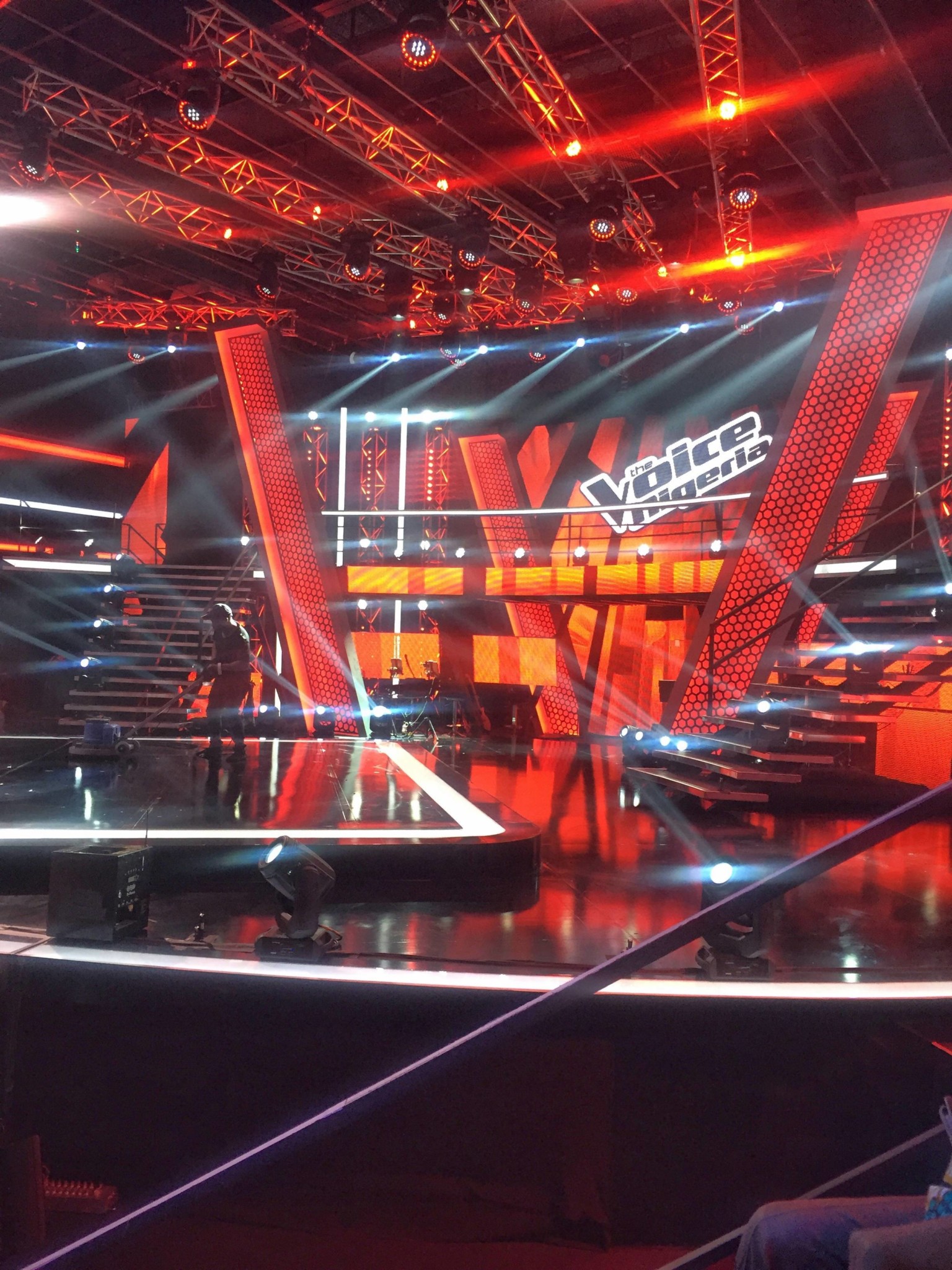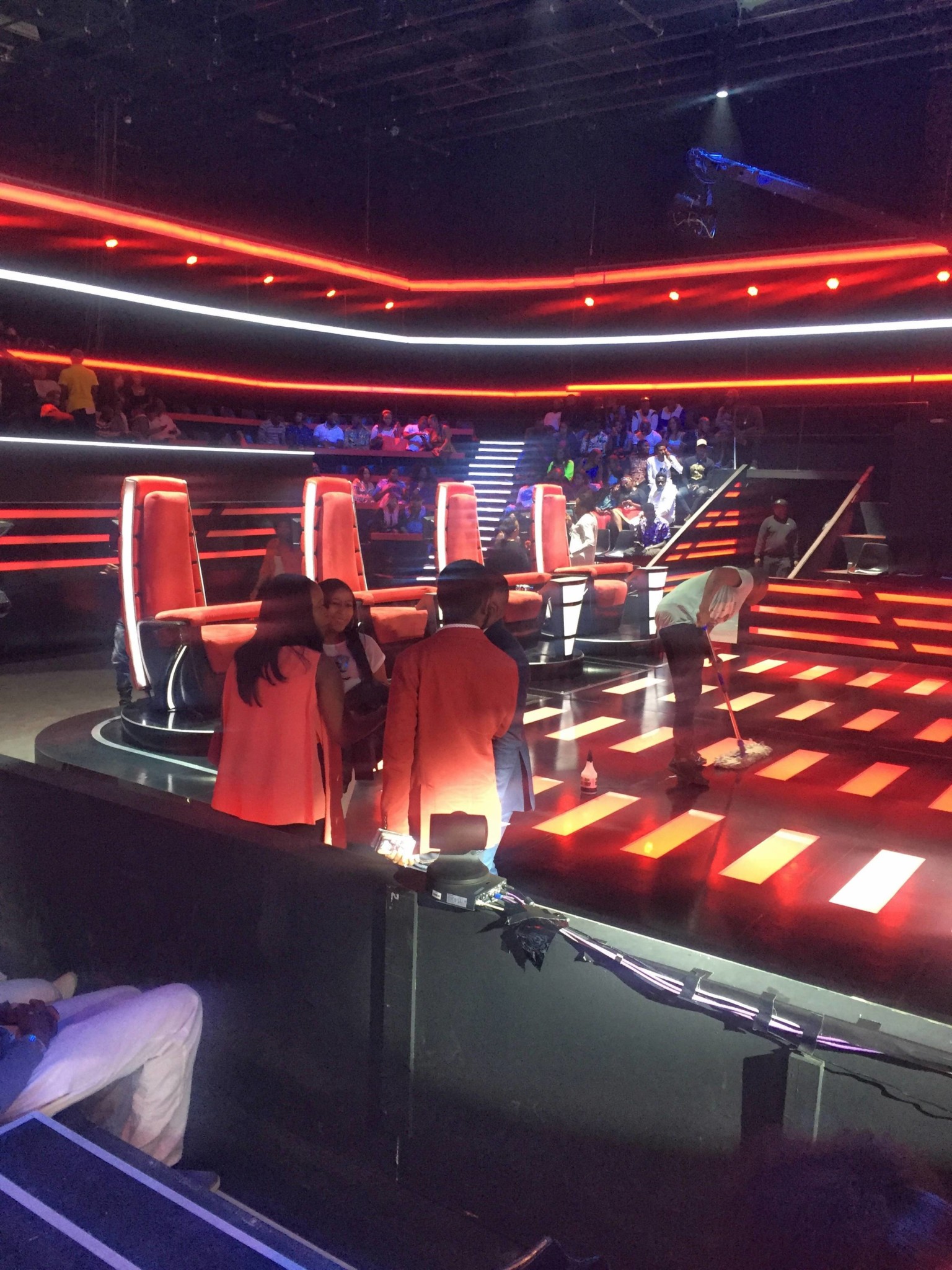 Being in the studio and watching how a live show is run was awesome and crazy at the same time-everything had to run according to perfect time. A lot of running around during breaks; it was a great experience.
I was so happy when Idyl was announced as the winner, he killed his performance and the entire studio went crazy for him. I couldn't get a selfie with him  but I managed to get selfies with 2 other contestants and the lovely IK Osakioduwa. I also got to sit on the hot seat as the fifth coach.
After the show, some of my travel companions and I went for dinner, drinks and a little clubbing. I really enjoy watching South Africans dance, their moves are so amazing, I feel like if I ever try some of them, I will break a leg or both lol. All in all, I really enjoyed my time in Johannesburg. 48 hours went by so fast, in no time, we had to head back to Lagos.
All in all, I really enjoyed my time in Johannesburg. The 48 hours went by so fast, in no time, we had to head back to Lagos.
I look forward to going back to South Africa, hopefully, Cape Town 