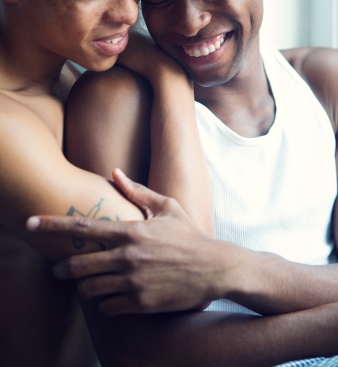 Lagos state police authorities have arrested two teenage boys for alleged homosexuality.
The boys, who are 19, and 14 respectively, were caught having sex in the Ikotun area of Lagos, Punch reports.
Sources say the 14-year-old  is  a student of Igando High School, where he is in SS1, while the 19-year-old has graduated from secondary school.
The pair have been taken into police custody, and will soon be charged to court.
Toheeb Adekunle, the individual who reported the alleged incident to police, stated that one of the accused is fond of sleeping with boys in the area.
However, the boy's mother has denied the allegations. She said:
"My son is just 14 years old. He does not do such things. He is not even mature yet. He takes his bath outside, some times in the presence of his sisters to tell you that he is young. His father had died in September this year, and we have yet to bury him. The family is still grieving him. All I know is that there is no truth in the allegation.
"I don't know about the other man. I have not even met him. On the day of the alleged incident, my son had strolled to the motor park, and there was a street fight. My son then told me later on that he was simply watching the fight, and he had been arrested by the police."
Lagos State Police Public Relations Officer, Kenneth Nwosu confirmed the case, stating that:
"Yes, they were arrested by the Ikotun Police Division, and they have been charged to court. In law, this offence is called sodomy, and it carries with it about seven to 14 years imprisonment if found guilty, going by an Act of the National Assembly.
You know, it is even against culture and religion. The Christian, Islamic and even the traditional religions condemn this in its entirety. So, the case has been taken to court."
Photo Credit: Getty Images/Cavan Images *photo is for illustrative purposes only*