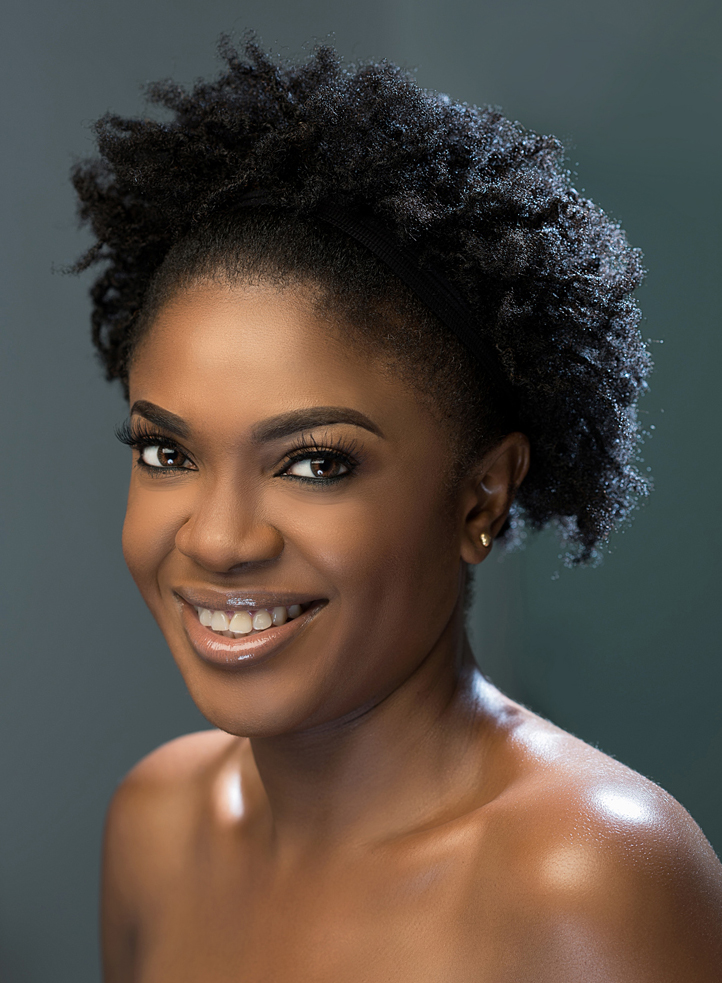 Nollywood actress Omoni Oboli is easily a fab Naturalista. She went for the Big Chop about a year and a half ago and has been loving her natural look since then.
In a new post on her blog – OmoniOboliBlog.com, she has decided to share her natural hair journey and what she uses to keep her mane healthy, moisturized and in great condition.
So, here are 5 things we learnt from her natural hair care routine!
***
1. She believes natural hair needs a lot of moisture. According to Omoni – "That's why I have my spray bottle of mostly water which I use morning and night. I spray my hair with water, not too much so it's not dripping wet".
2. Her go to oil is coconut oil. But that's not all she uses it for – "I use it on my skin, I cook with it, I use it on my hair. It's like a cure all! You can even use it on your relationship and your bank account! Lol!"
3. She Co-Washes (washes her hair with conditioner instead of shampoo) once a week and shampoos once a month.
4. She has a special oil mix that gives her hair all it needs. According to Omoni – "My oil mix typically contains a base oil like coconut oil, almond oil, argan oil or olive oil with shea butter. I add drops of an essential oil like peppermint oil, tea tree (great for dry scalp) or lemon oil".
5. Her favourite hairstyle is a twist-out! "I like the definition it gives. Depending on the curl pattern you want, you can do big twists or small twist. Also depends on the length of your hair. When my hair was really short, I couldn't do big twists even if I wanted to. So after twisting, I allow my hair air dry. I hardly ever use heat for my hair. I mostly twist at night and just sleep with a satin bonnet or scarf over my hair. It's usually dry by morning. To unravel, I rub some oil on my hands, and unravel the twists gently".
She's got loads more where that came from. Visit her blog – OmoniOboliBlog.com to get some more tips and see more fab images.
Photo Credit
Photography: Kelechi Amadi-Obi (Instagram: @KelechiAmadiObi)
Makeup: FaceVille Makeovers (Instagram: @FaceVilleMakeovers)
Hair: O'Naturals (Instagram: @ONaturals1)