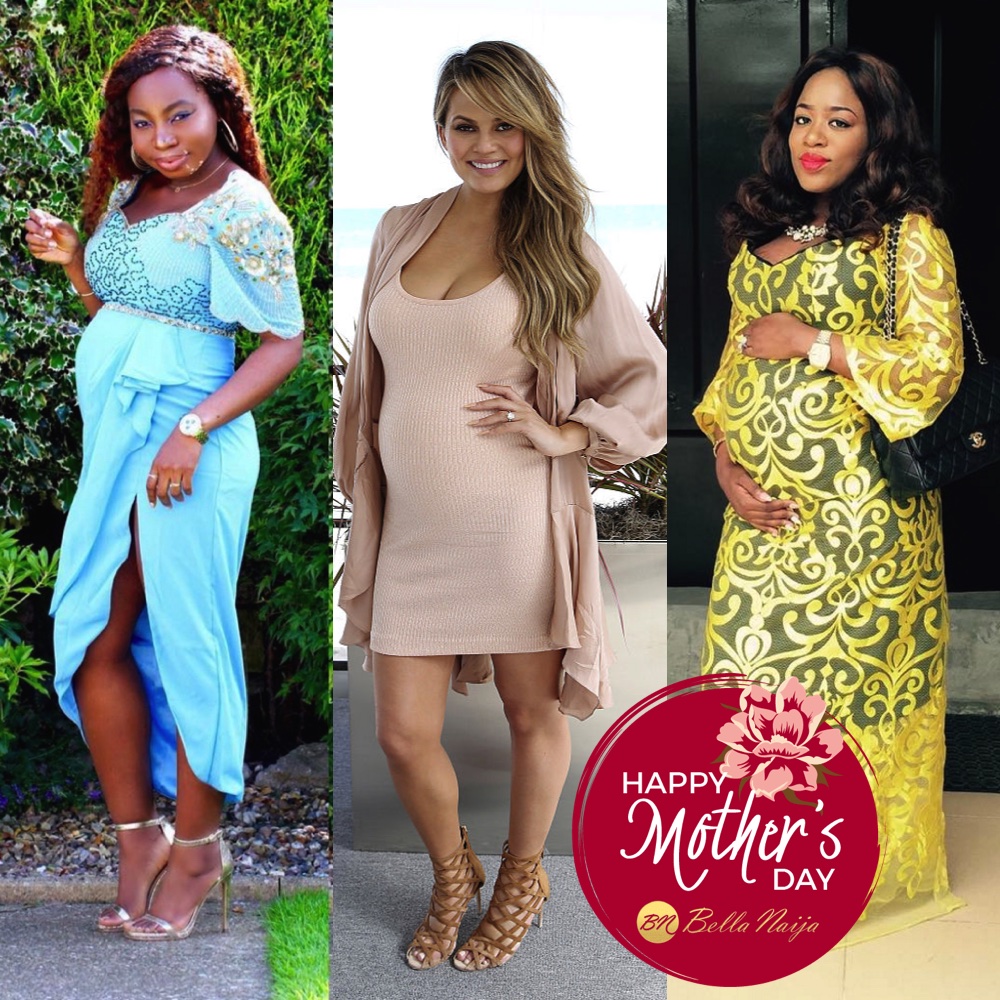 …And we're back!
BN Living is bringing back the BN Style Your Bump series and there's no better time to make a comeback than Mother's Day! If you don't already know, Mother's Day (on this side of the pond) is on Sunday, 26 of March – so start thinking of what to get for your mama this weekend! We'll be counting down to the big day with a series of mummy-inspired posts and this is the first of the rest to come, Mother's Day outfit inspirations for all our yummy mummies out there, enjoy!
See previous BN Style Your Bump editions from last year here and our stylish end of year recap here, with lots of style tips and outfit examples to choose from… Even if you aren't pregnant 🙂
Give Them Your Sunday Best
Yes, Mother's Day is on Sunday so some of you might plan a Sunday lunch after church, so don't forget to put on your Sunday best and look extra special this weekend.
Work it with a Pencil Dress
Don't be shy to give this outfit a try, let your sexy curves come out to play. A few style tips? Be careful with hemlines, you don't want your pencil dress looking too short. You don't have to wear heels, sneakers and sandals still look great with a dress. If you're concerned with exposure, throw a jacket on it!
Flaunt it with a Pencil Skirt
Similar to the tips for pencil dresses, you can make it work, just remember to balance your sexy with a bit of comfort if you're not into 100% exposure. But these mamas below rock their pencil skirts oh so well!
Put a Jacket on it
Wearing a jacket helps balance exposure, volume and sexiness. It's a great way to style your bump because it reduces attention on your baby bump without completely hiding it. Adding an extra layer is another way to wear a sexy pencil dress or casual trousers without fully exposing the bump. See some examples below.
Be Comfy in a Maxi
Need I say more? You can never go wrong in a maxi dress, it's the height of comfort (even if you aren't pregnant! Lol). Make yours a little special, rock a print, a popping colour or show some skin with exposed shoulders, cleavage or legs.
Like a Boy
Don't shy away from trousers and jumpsuits, you can make it work! Balance out skinny jeans/tights with a loose fitted top or vice versa, wide leg pants and a fitted top. Expose a bit of skin to keep it sexy as well.
Keep is Casual, Keep it Cool
Flaunt your legs in a cute sun dress or sexy shorts, put on some shades for sunny day and you're good to go. When styling shorts, balance your look with loose top or add a jacket.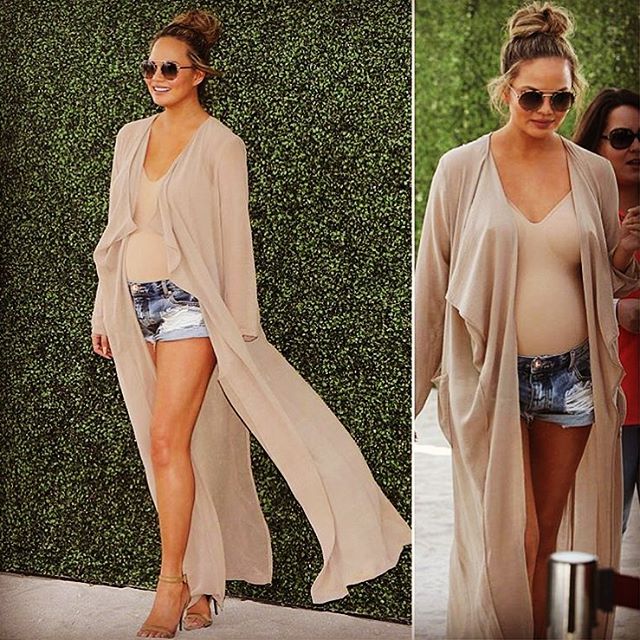 Try a Trend
Pick an outfit with any of these stylish trends: off-shoulder, cold shoulder, crop tops, high low dresses, peplum, thigh high slit etc. Remember to tailor the trend to your style and wear whatever you're comfortable with.
That's all mamas! Let us know what you think and don't hesitate to leave suggestions for our next BN Style Your Bump editions. It feels good to be back 🙂