Looking back at 2017, it is safe to say it is not just any other year, but THE YEAR!
Over the next few days, BellaNaija will be taking a retrospective look at the year that was 2017. We are introducing BellaNaija's "The '17 Series" which will feature lists comprising of so many conversation points this year – from social media topics to stories that shook the Nigerian entertainment scene, amazing music and, let's not forget, politics.
After kicking things off earlier today with the most talked about stories (Click here if you missed it), we're continuing the series with 17 viral social media moments of 2017.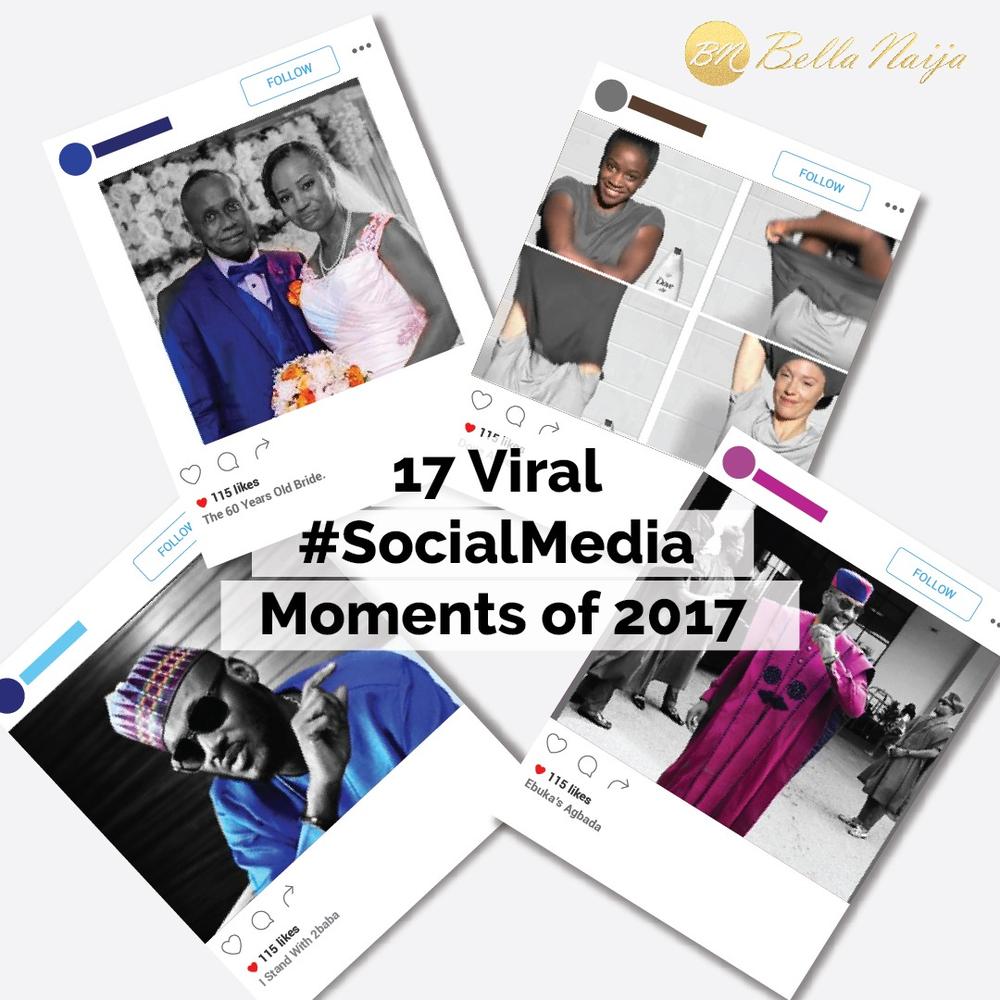 There was such a tremendous growth in social media use in 2017. Grandparents, parents, children, grandchildren, new accounts on Facebook, Twitter, Instagram were popping up daily.
What this means, of course, is that all of the drama that is usually isolated to the home, well, there they were, aired for the nation to see.
And man, from racist ads, to protests, to stolen dog photos, to a certain agbada, everyone had opinions.
Here are the 17 biggest social media moments in 2017 and look out for more from The '17 Series.
***
Unfair. Improper. Illegal. Unethical. Those are words expressing what it's going to be if this list didn't begin with Ebuka Obi-Uchendu's agbada.
Those are also words describing what it was, Ebuka wearing that agbada to his friend's wedding, stealing the show.
It's an agbada that needs no explanation. It's your agbada's role model, who your agbada looks up to, who your agbada wants to be in the future. Worst part? YOUR AGBADA COULD NEVER!
---
Migos Hurting the Feelings of Nigerians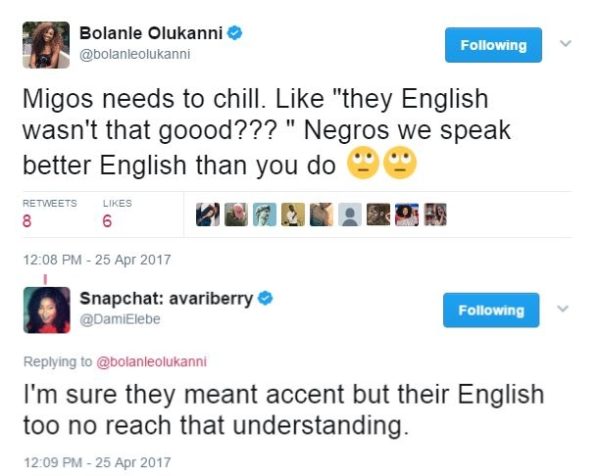 Eh God, who did this not upset?
After they came here and we vibed to their music, making them feel good and stuff, they paid us back by saying our English isn't that good?
Really?
Well Nigerians weren't having it. Their Instagram page was punished. On and on and on and on, How dare they?
And although they never apologized, Nigerians were satisfied with… well, we were satisfied sha.
---
Toke Makinwa: WhatsApp Call or Nah?
Fact: Toke Makinwa is one of the most criticized people in Nigeria, almost as much as Jonathan was during his presidency.
Makinwa, on her vlog, said she feels a guy who calls a woman via WhatsApp is not that serious about her.
Honestly, this list contains a lot Nigerians ripping into people and letting people have it, because that's just what we do.
"What's wrong with WhatsApp calls?" people asked. Why does it mean you're not serious with a girl because you're calling her on WhatsApp? Because you're not spending call credit?
Who knows? Who has the answers?
---
"Dear Yomi"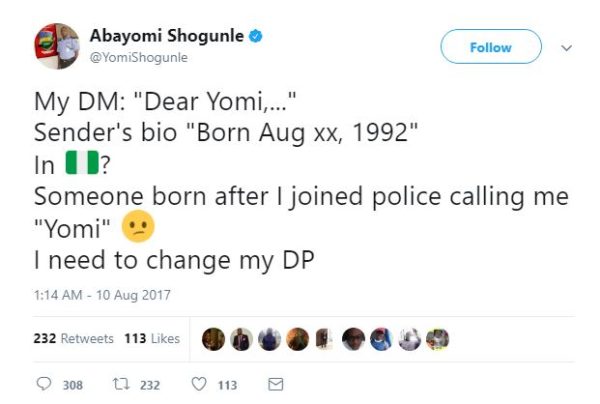 Hahahahaahahahahaahhha. You Nigerians just don't have respect.
Assistant Commissioner of Police Abayomi Shogunle who leads the Police Complaint Rapid Response Unit, shared a tweet expressing his shock at someone who was born in 1992 sending him a DM addressing him as "Dear Yomi…"
The end!
Nigerians went off, generating a national discourse. When is it professional, when is it disrespect?
Much maligned, Uncle Yomi was unfazed in all of it. Wasn't the first time, and definitely not the last time Nigerians would go after him.
---
Keep the Change Bae
Ahhhhhhhhhhhhhhhhh, this one was wild!
Speed telling: So this guy goes on a date with this girl and then comes to Twitter to tell the story, saying that she said she wasn't interested and calling her a broke ass b—h. And so the girl, who is not broke, but definitely a bada–, simply lols him and calculates the amount he spent on the date and shares a screenshot showing she had transferred N5000 into his account – N1200 more than he had spent – and tells him "Use the change for public transport"
Yeah, that's the entire story.
Told you it was wild.
Yeah. So the guy tries to form bad guy, says something about how 5k is not blah blah blah. But how do you come back from that? The internet dragged him! Later he apologizes to the girl, and to TwitterNG, and now, anytime he tweets something ridiculous, they simply say: weren't you the one who…?
The internet never forgets.
---
If there's one thing that can unite Nigerians, besides our love for dodo and jollof rice, and our beef with Ghana, it's religion.
A one hour worship session on Instagram, at midnight. It proved that God really can be found any and everywhere, even on social media.
And best was, people had testimonies. There were miracle babies, and jobs, and successful operations. Hallelujah!
---
#IStandWith2Baba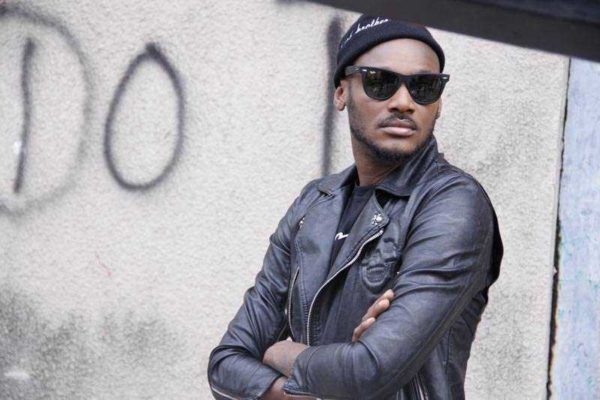 If anything, this year was plagued by political missteps. Our political elites made blunder after blunder, including, sadly, the president being away from the country for a long while – over 100 days – on "medical vacation."
But even before that, as early as January, Nigerians had been expressing just how tired they were with the present administration, and the ruling class generally.
Probably the most respected musician, definitely a living legend, 2Baba, stepped up, promising to lead us in protest. A call for good governance, he called it.
Support poured in en masse. As with everything, there were naysayers. But they were like the buzz of a housefly, easy to ignore.
And when some politicians reared their heads, saying they supported the protest "against the federal government," they were quickly shut down, reminded that they too were being protested. All of you, they were told, not some of you.
We still don't know why, we still wonder, but 2Baba, he called off the protest. Some say he was threatened. Some say he was afraid the protest would lead to chaos. No one knows.
But one thing. We could have had a different Nigeria now, had we held our leaders accountable early on. Had we let them know we had had enough.
---
#EndSARS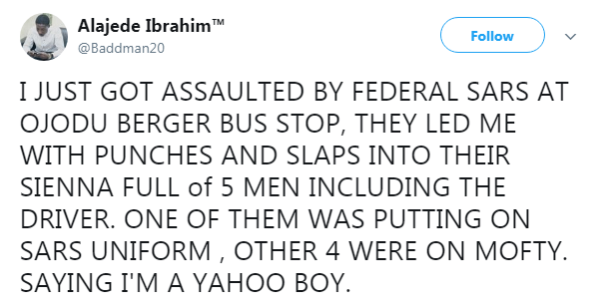 Another case of having enough. Another case of nothing changing.
It's old news though, how Nigerians youths around the country are treated at the hands of the Special Anti-Robbery Squad (SARS).
The tales of kidnapping and extortion are so common that people who have no personal experience know at least one person who does. It's just so frustrating and unfair and painful, knowing that you need to be kept safe from the people who should be keeping you safe.
Nigerians, on Twitter, began trending the hashtag #EndSARS, telling their personal experiences. They included kidnapping and extortion, yes, but also had murder and false imprisonment.
What did the Federal Government do? Nothing, yet. The presidency was slammed for addressing a comment by a "potential 2019 competitor," around the same time of the #EndSARS protests, and ignoring the cries of thousands of the populace.
And the Nigeria Police Force? First they came with conspiracy theories, how the people who started the hashtag "may be" armed robbers or had political backings. As if that rendered the complaints of a thousand others illegitimate.
Then they promised to reorganize and reform the police, actually made moves to do so. But what does that mean to the people on the streets? Honestly? Well, nothing so far. Tales of police brutality are still everywhere, every day.
---
Pretty Mike and his Leash Girls
A lot of people were perplexed when scrolling through social media on their devices they saw a man, club owner Pretty Mike, putting women on a leash.
Because, why?
While some described the act as demeaning to women, others said it was no one's business as long as the women gave consent.
It mattered little though, as the Lagos State Government soon whisked him away for committing an "indecent act" in a public place.
Pretty Mike apologized to the state government, and the general public, and promised to never commit the acts again. Whew!
---
Oge Okoye and KCee: Bingo and Money Gang
*Stifles laughter*
This one is hard to rationalize, so we'll just tell it as it is.
Oge Okoye posted a photo of 2 dogs, saying her "new babies just arrived." And it was fine, you know. Dogs. Yayy! Everyone loves dogs.
However sha, next thing we saw was, fans of American actress Kenya Moore revealed, on Instagram, that "some lady in Africa" took a screenshot of King and Twirl, Moore's dogs, and "she's claiming them as hers."
Oops.
First, Oge Okoye was dragged by fans of Moore. Then she was dragged by Nigerians. And, you know, for Nigerians it's always overdo. Finally though, the issue, christened the Bingo Scandal, died down.
And then it was KCee's turn.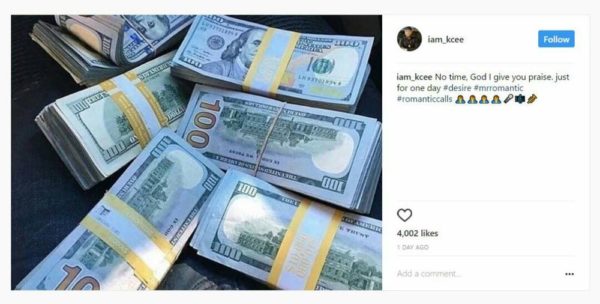 An Instagram user @vvs_uno accused the singer of stealing a photo showing packets of dollar bills from his page and posting it as his own.
KCee had posted the photo with the caption: "No time. God I give you praise. Just for one day."
And just like Oge Okoye, he too was dragged extensively by Nigerians. Extensively.
---
Dove Ad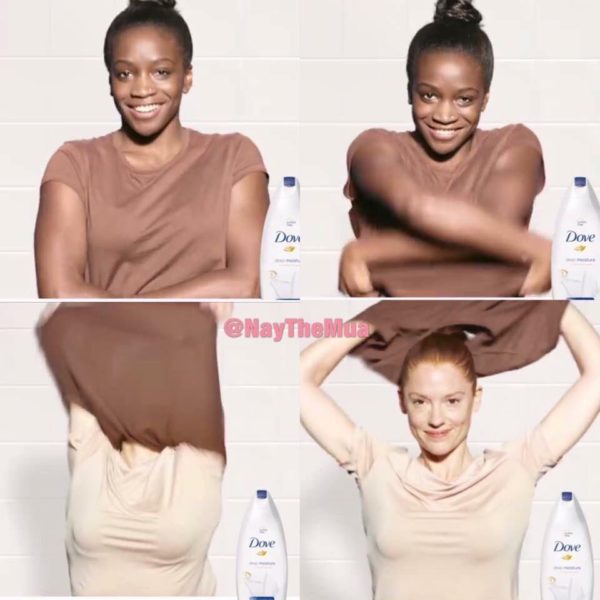 Admittedly, it was an ad that came out not the way it was intended to.
The personal care brand launched a campaign that in a bid to celebrate diversity showed women morphing to become women of other races – black to white to latino – much in the way of the famous Michael Jackson music video "Black or White."
Except a little gaffe presented the idea as the direct opposite of what it was intended to be.
The campaign, cut short to suit the ephemeral nature of people's attention on social media, launched on Facebook with only the black woman morphing into the white woman.
And was a gaffe it was.
Everest level backlash was what the brand got in return. People lashed out, promised a boycott, even after they issued an apology saying they "missed the mark in representing women of color thoughtfully."
People still kicked after the full ad was posted, showing what exactly was intended. Dove should have been more sensitive, people said.
Lola Ogunyemi, the lady in the Dove ad, finally came forward to explain that the screenshots circulating had been misinterpreted.
And, due to the same ephemeral nature of people's attention in the age of social media, everyone moved on, forgetting the issue ever existed.
---
"The Handler"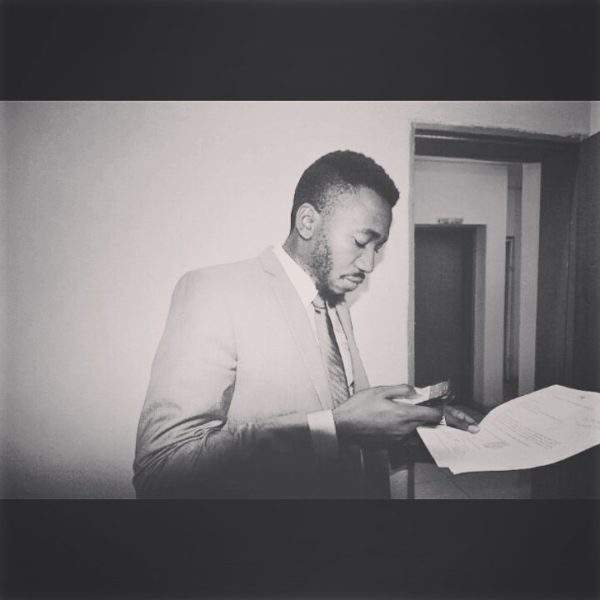 Oddly, probably the most consistently fun Twitter to follow in 2017 was a federal commission's @officialEFCC.
The account was funny, witty, with sharp and often sarcastic replies to often offending tweets.
Sure, some did not approve. It was the official account of the Economic and Financial Crimes Commission, it had no business being politely rude. It was supposed to be professional? But who professional don epp?
Everyone followed, retweeted, liked, replied and quoted. It was hilarious.
It was revealed in July that the person behind the account would be moving on to other things. People were so disappointed. Another supply of daily fun blocked.
Then it was revealed the "handler" had been Olufemi Olukayode Adeyemi aka F. Shaw all along. He was moving on to concentrate on his music career, they said.
People were sad, yes, but they understood and all he got were praises. From all corners.
He has since taken over the social media account of Union Bank, and, as expected, it's just as fun as the EFCC account was.
---
60 Year Old Bride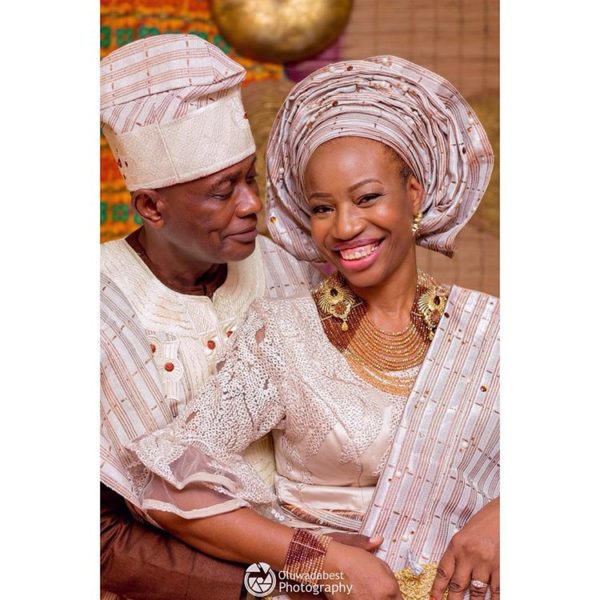 The sweet story of a new bride, Sarah, was one of the most uplifting things in 2017.
Sarah is a 60-Year old bride who waited 30 years for "Mr. Right". She never compromised on what she wanted and two years ago, in 2015, her Mr. Right walked into her life.
He proposed in 2016 and in February the couple got married.
Sarah's wedding dress vendor shared her story, and it was so inspiring. She wrote:
60 years old and a first time bride, as in she's never been married…Dang! She looks good at 60!!….#goodgenes #healthyliving…I remember the first time we met and she told me her age…I was like #hollymolly!!! #abasi mbok…..#unbelieveable ……she went on to tell me how she's been waiting for 'Mr. right' since when she was in her 30's and he never came. And so two years ago, he finally appeared and proposed in 2016 …..#God is good…#delayisnotdenial. My dearest aunty Sarah…I celebrate with you and may God bless your union…. from @bridesnmoreikeja…. #itsnevertoolate….. more pictures of our youngest and latest bride in town coming
---
Justice for Firdaus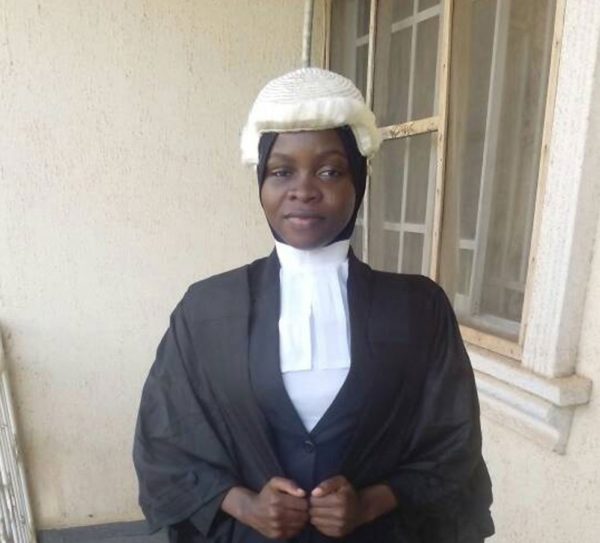 The story was everywhere, Firdaus denied by the Council of Legal Education from being called to bar because she insisted on wearing her hijab.
It made the international media, including BBC and Al-Jazeera.
Social media would not stop talking about it, people for and against her.
The people against say rules are rules, and she knew the rules before she decided to study law. Others say she's not the first Muslim woman to be called to bar, and others before her had removed their hijab. Why was her case different?
But rules, when they infringe upon our fundamental human rights, as this one does – the right to religion is a fundamental human right – are challenged and expunged.
And that several before have done so is no point. To take the argument to the extreme, several people in South Africa were fine with apartheid until one person wasn't. Several people were fine with slavery until they weren't. That some people put up with a rule does not make it right, and does not render the rules absolute or infallible in perpetuity.
However, the question is when do rules rightly override our human rights? Is this one of those cases? The final word hasn't been had, Until then.
---
Not His Dad
A Nigerian man, identified simply as Oscar received what may be one of the saddest things to ever hear.
In an episode of The Jeremy Kyle Show, Oscar discovered that he wasn't the biological father of his "son" of 32 years.
The son, Valentine had taken his father, Oscar, to the show, after being told by his mum that the man who brought him up may not be his dad.
Oscar took Valentine to England from Nigeria and put him through school.
Jeremy Kyle, on his show, conducted a DNA test to find out the truth, and it turned out, tragically, that Oscar wasn't Valentine's real father.
Upon Jeremy's announcement, Oscar let out the most heartbreaking wail. "He's not my son?" he asked.
But Jeremy answered: "Being a dad isn't about being blood-related. It takes a man to look after a kid."
Oscar and Valentine had earlier said that no matter the outcome of the DNA test, "nothing will change" in their relationship. We really do hope so.
---
This went from adorable and lovely to messy real fast.
Instagram users @ebiluvly and @bigsholz shared how they met in July 2016 when he (@bigsholz) arrived at her (@ebiluvly) pickup location as the Uber driver she had requested for.
The two had bonded over ribs on their trip and it somehow led to them getting married.
The honeymoon didn't last long, however.
Soon to burst their love bubble was the man's ex.
And she had receipts!
She'd been funding @bigsholz's lifestyle, she wrote on her Instagram, with photos of the two of them together on several dates.
She wrote about him graduating from Delta State University (DELSU) and leaving the country for a masters degree in Salford University, UK.
She was still there when he returned, she wrote, and was unable to get a job. She would help him with the cooking after he rented an apartment in Surulere with his brother and his friend.
Eventually she got pregnant, she wrote, and attempted travelling out of the country but was denied a visa.
@bigsholz had begun airing her by then, she said, as she had lost her job and was unable to continue funding his lifestyle.
She said she lost the pregnancy after an argument with @bigsholz and he did not care to reach out to her. She had planned to commit suicide and stole all of his documents, including his school credentials. She however changed her mind after friends and family members of his pleaded, and she returned his documents.
The new wife, @ebiluvly, replied the ex girlfriend's post, revealing the girlfriend is legally married. Family and friends have told her the life threatening things she put him through, she wrote.
@ebiluvly added that she's sure her new husband has never raised his hand on a woman before because she has met the mother who trained him.
"God bless you" she ended the message, "hope to meet you over a meal." God bless everyone involved.
---
Bonuses:
Michelle Obama's Dogs and Male Children
It was Michelle Obama's birthday, and, of course, the world was celebrating her.
"Thank you for the birthday wishes and for the greatest gift of all: the opportunity to serve as your first lady." That was all Michelle Obama wrote, sharing the tweet with a photo of her and their two dogs.
Alas, the photo did not sit right with a certain man on TwitterNG, or maybe it did, and it was only sarcasm as he said it was.
"Your mates are holding their male children, you are there holding dogs…. Sorry ma. SMH."
It was hard to understand, where that came from. Or why it had to come at all.
TwitterNG though, not one to have a chill, let him have it, ripping into him like an easy kill.
He recanted, saying it was sarcasm and people misunderstood. His employers suspended him, he said.
Yeahhhh.
---
#FreeAudu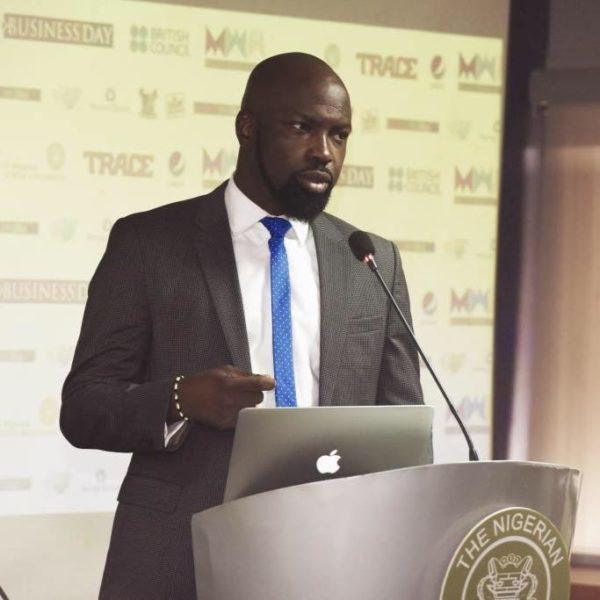 It began with tweets from rapper M.I. indicating that Chocolate City boss Audu Maikori had been arrested and detained at the police headquarters in Abuja.
Although people weren't really sure, and there was a debate around it, the hashtag #FreeAudu quickly picked up, people demanding for his release.
Audu had only been vocal about the killings in Southern Kaduna, calling on the government to not fold their arms but act, and freedom of speech is everyone's right, after all.
It was revealed, soon enough, that his arrest was over a story he published late January on the killing of five students of College of Education, Gidan-Waya, Kaduna. It turned out the story was false and he later published a retraction and issued an apology.
He was released on bail 24 hours later, and although Nasir El-Rufai, the Kaduna State governor, had, during the 2017 Social Media Week, said that Audu would be prosecuted for spreading false stories capable of inciting retaliatory attacks in the crisis in Southern Kaduna, everyone believed the issue was over.
Until it was made public that Audu was again arrested and was being transported to Kaduna.
Although the Kaduna State Police Command had said they were "not aware of his arrest," Audu was arraigned in the state and was granted bail.
The story does end on a good note, though: Audu dragged El-Rufai to court citing a violation of his human rights. And he won! Both El-Rufai and the Inspector General of Police ordered to pay him to the tune of N40 million.
---
And there it all is, the 17 most viral social media moments of 2017 in no particular order.
You think something is missing, or shouldn't have been on the list at all? Let us know in the comment section!