Looking back at 2017, it is safe to say it is not just any other year, but THE YEAR!
Over the next few days, BellaNaija will be taking a retrospective look at the year that was 2017. We are introducing BellaNaija's "The '17 Series" which will feature lists comprising of so many conversation points this year – from social media topics to stories that shook the Nigerian entertainment scene, amazing music and, let's not forget, politics.
We're kicking off with 17 of the most talked about stories of 2017.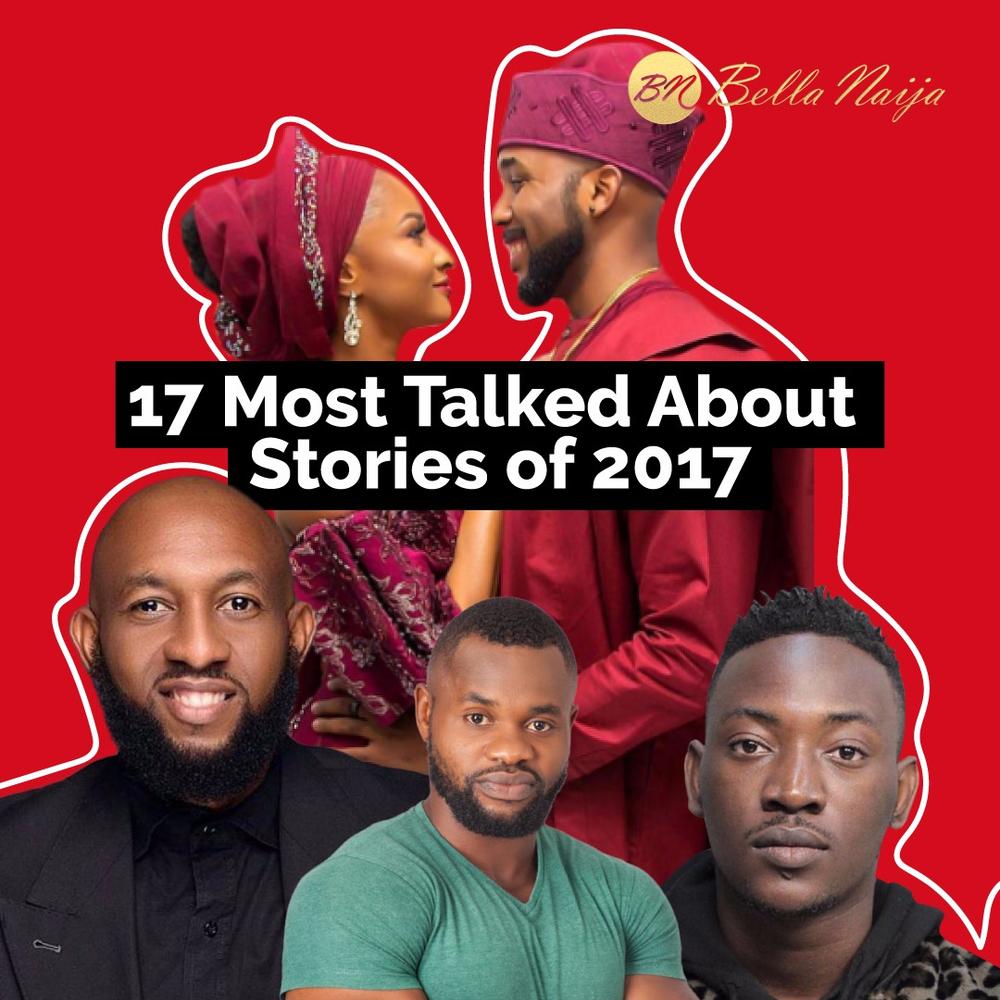 From breakups to makeups, weddings to divorces, births to deaths, excitement to fury, these are the stories that drove conversations this year on BellaNaija.
This list will include everything in the entertainment industry, from Banky W & Adesua Etomi's wedding, to surprise babies to what can be arguably described as the biggest reality show this year, Big Brother Naija, to the dynamic duo P-Square breaking up (that one still hurts, but nevertheless forever grateful to them for that Busy Body jam), marital woes and more.
Check out our 17 most talked about stories of 2017 and look out for more from The '17 Series.
**
BN Exclusives
My Daughter with Cerebral Palsy was Battered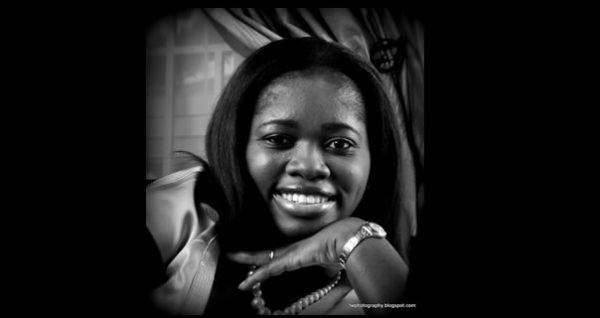 Bukola Ayinde, founder of P4:13 Foundation shared the most painful story exclusively on BellaNaija, about how professional care can be unprofessional and how an inefficient system allows the worst people to get away with the worst acts.
She had employed a highly recommended psychotherapist to care for her child who had been diagnosed with cerebral palsy.
She had been told the woman could be at times arrogant, even rude Alas, she and her husband were invited by their child's school proprietress, who told them they had CCTV footage of the psychotherapist abusing their child.
Ayinde, describing the abuse, said:
I watched my daughter as she fell down several times hitting her head on the tiles. There were times she hit her head on the edge of the wooden bed before falling to the ground.

Her Physiotherapist slapped her three times; the third time with her cell phone. She left her head hanging upside for 5 minutes. She twisted my daughter's hands several times; at a point she sat on her hands, at another point she tied her hands behind her head. I watched as my daughter fell from her chair while her neck was stuck in between the space at the vertical back rest and the flat wood used for sitting down. I watched on as this lady typed on her phone 90% of the time only taking some time off to torture my daughter. Did I mention that she took out time to take her selfie? Up to five times.
It was the most awful thing.
What's worse, because she couldn't find the time to pursue a criminal case against the psychotherapist – she had to care for her traumatized daughter – the woman was let go with a slap on the wrist by the Medical Rehabilitation Therapists Board. She even flew out of the country for a masters degree.
Nigerians quickly rallied around Bukola. Lawyers offered to pursue the case pro bono. Several online petitions were created and signed to have the psychotherapist deported from the United States, her awards rescinded.
There's no news on where the psychotherapist is. The US Government has said only after the the Nigerian Government issues a warrant of arrest can she be deported.
We guess we have to await the decision of the Federal Government.
Freeze's Ex-Wife Opeyemi's Exclusive Interview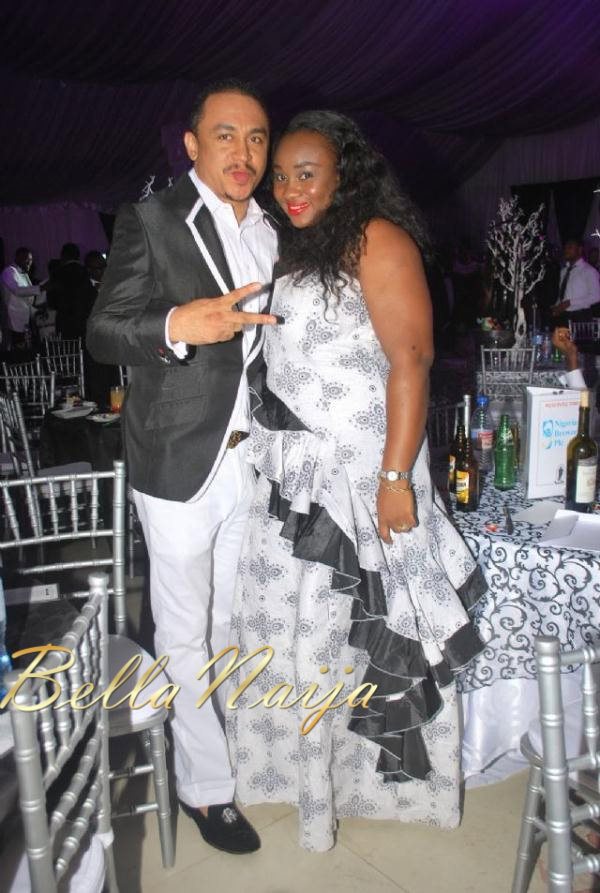 Following series of allegations of domestic violence in 2015, Opeyemi, the estranged wife of OAP Freeze reached out to BellaNaija to tell her own truth in 2017. Opeyemi decided to speak up after two social media accounts with the same name – @andelasmith – made several allegations against Freeze, here and here.
In the interview, she spoke about the events that led up to the divorce and how her and her kids have been able to cope since splitting from Freeze. The interview was very touching and got quite the reaction from BellaNaijarians.
After hearing the interview, Freeze had something to say and he shared his own side of the story.
Chris Attoh & Damilola Adegbite's Divorce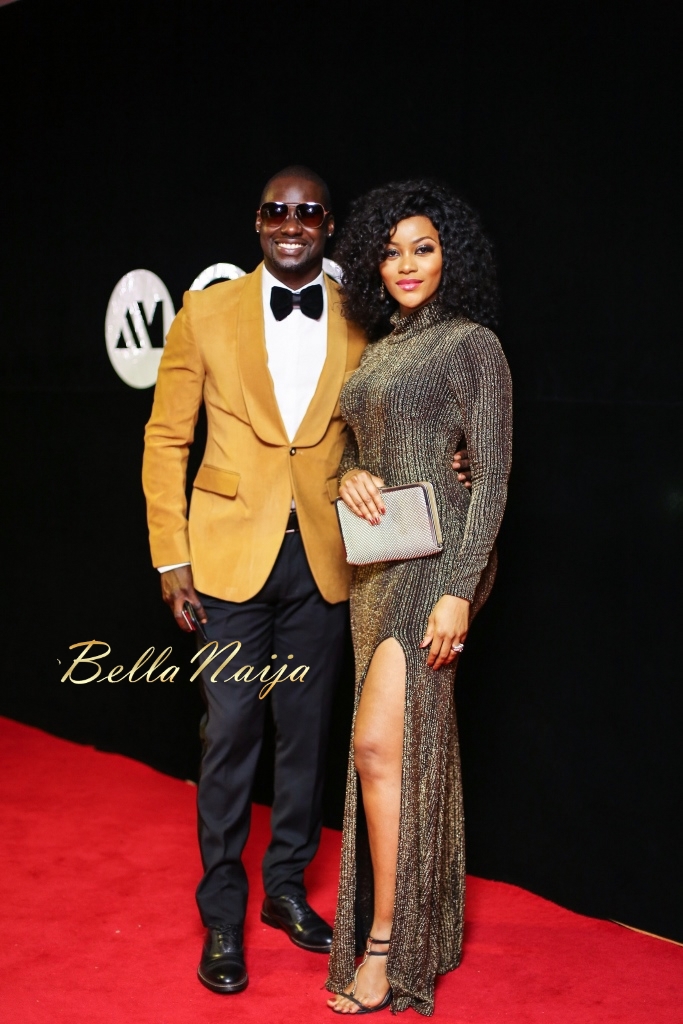 Gollywood star Chris Attoh announced his split from star actress Damilola Adegbite in an exclusive interview with BellaNaija and boy, did it come as a shock to fans of the couple.
Many echoed that they weren't happy with the divorce but hoped that they both find joy and happiness, and stay friends for the sake of their son.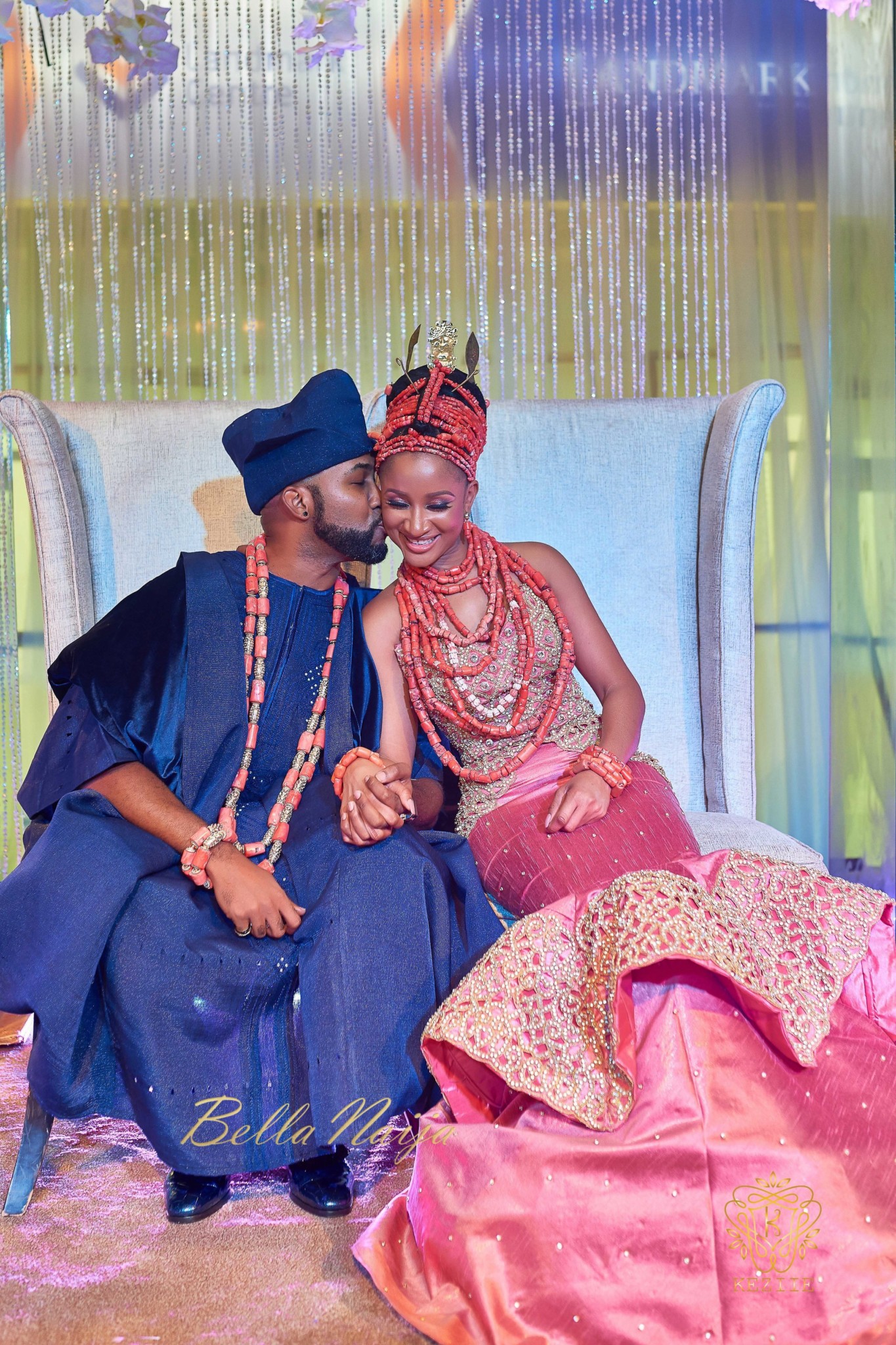 If 2017 was anything, it was most certainly a BAAD year! From the moment Adesua Etomi & Banky W announced their engagement, the real wedding party began and the internet couldn't get enough of them.
First of all, what came as a shock to most people, was the fact they had been dating for a while and no one had a clue. Many people admitted that after their announcement, their chemistry in The Wedding Party movie added up.
After the proposal came the introduction, where their official hashtag #BAAD2017 was coined. Afterwards it was the star studded traditional wedding that had the whole of Lagos in attendance and many of us present through social media. For the last lap, the white wedding, they were off to Capetown, South Africa and honestly, it was magical.
---
TV Moments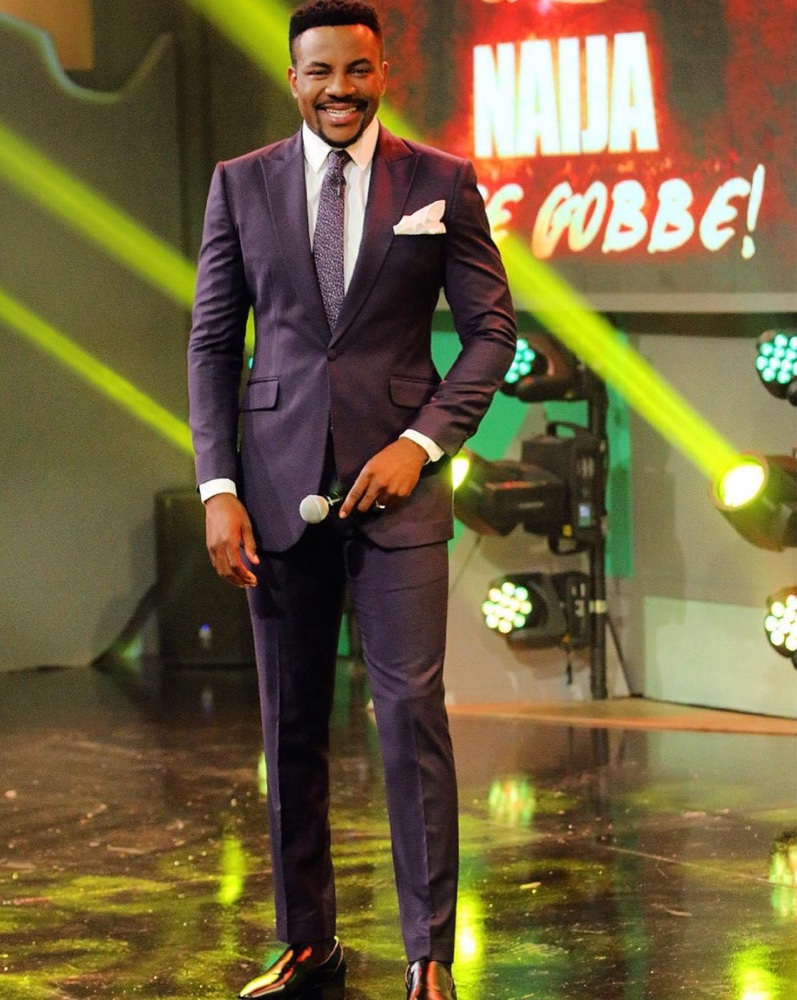 Big Brother Naija was arguably one of the biggest reality TV show that took place in Africa this year and understandably so. It was filled with DRAMA. How else can you explain the whopping 11 million votes counted at the finale?
Back to the drama, one of the housemates Kemen was disqualified from the house after he allegedly sexually assaulted fellow housemate Tboss just a few weeks to the finale. When his actions were brought to Big Brother's attention, action was taken immediately and his journey came to an end.
According to Tboss however, she had no idea what had happened until Biggy called her into the diary room and played the video back for her. Although her housemates initially ganged up against her when Kemen was asked to leave the house, after learning what happened they each apologized and condemned Kemen's actions.
Then there was the Bisola and ThinTallTony saga. What had happened was, Bisola had fallen, hard, for TTT and unknowingly to her and the rest of the housemates, he was married with children. The viewers cringed every time Bisola shared her feelings about him, and at some point he denied having a family, saying he was a single man.
There was also Ebuka Obi-Uchendu's outfits to look forward to every Sunday night, he looked so good we had to do a spotlight on him.
Finally, the peak of the TV show; when Efe won Big Brother Naija. What can we say? He had the whole of Nigeria rooting for him, so it didn't come as a surprise when his name was announced.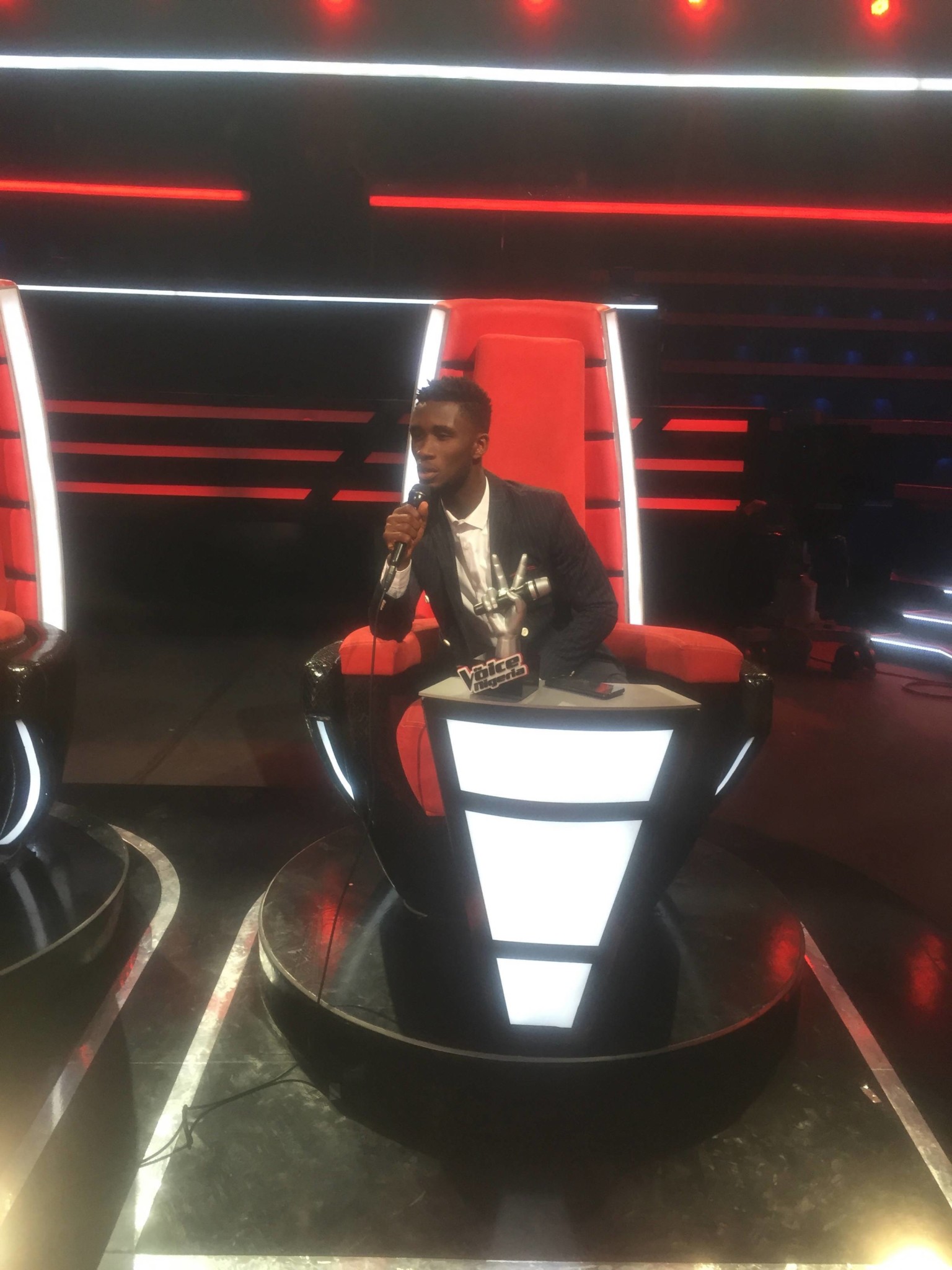 Every Sunday night for three months, people gathered through Social media and BellaNaija to watch and discuss each episode of #TheVoiceNigeria. It was like we were a family, gathering for our weekly family meeting. How sweet!
It was one of the most talked about shows this year, from the banter between the coaches Timi Dakolo, Waje, Yemi Alade and Patoranking to Stephanie Coker Aderinokun's outfits as the co-host and to, of course, the contestant's crazy vocals!
At the end of it all, there could be only one winner, and Idyl who was on Team Timi took the crown home.
---
The Unexpected
Ibrahim Balogun's 60th Birthday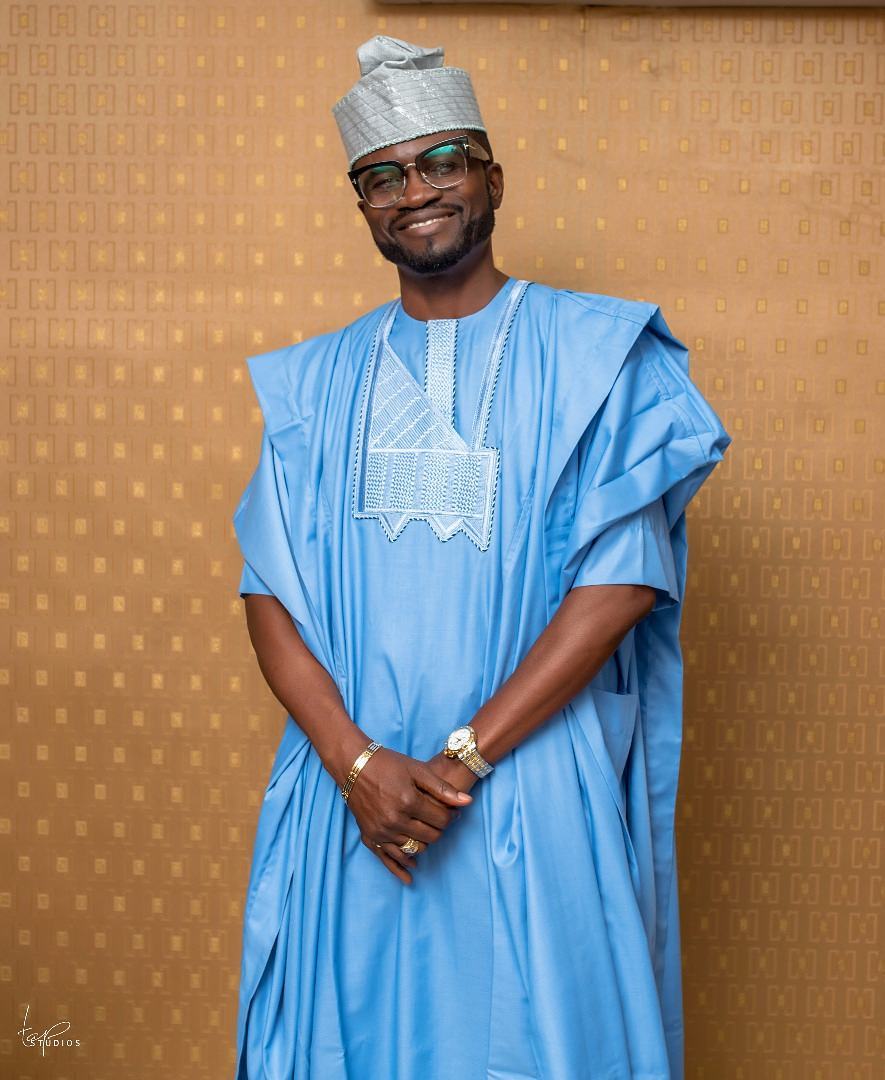 Ibrahim Balogun, Tiwa Savage's husband TeeBillz' Dad turned 60 a couple of months ago. Yes, you read that right sixty.
There's not much to say about this to be honest, just that a whole lot of us were surprised!
Take a look at him…60 huh?
Surprise, I have a baby!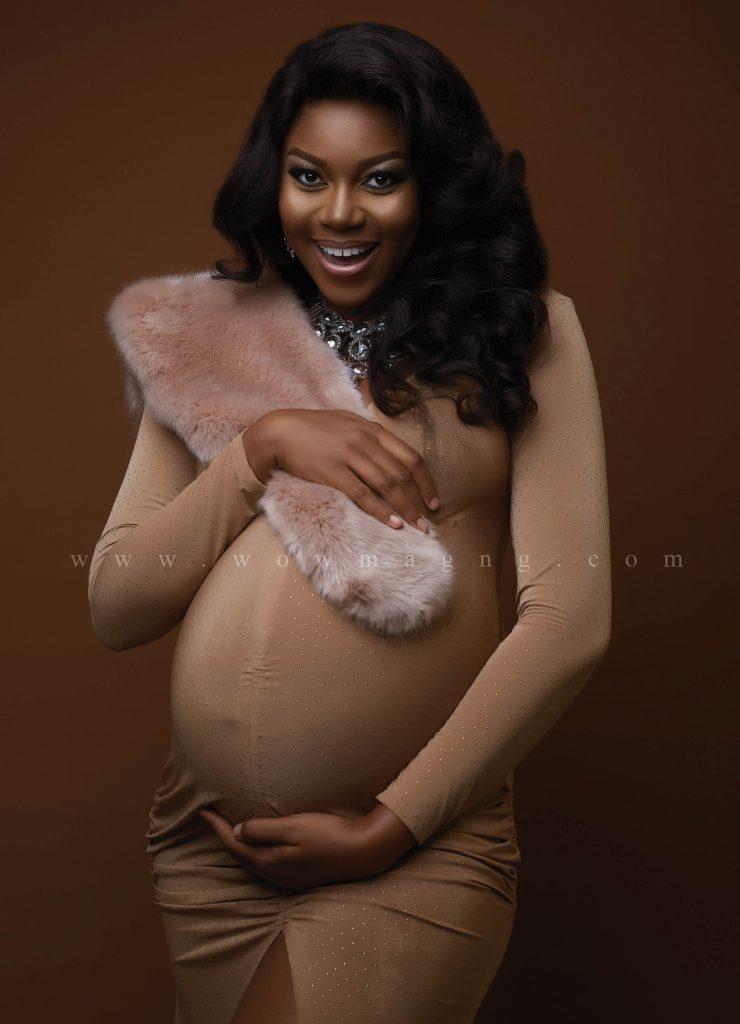 This year, quite a number of celebrities went away for a while and returned with a little package. This part of the list focuses on the celebrities many people didn't know were pregnant (or about to be dads).
First up we have, Yvonne Nelson. The Ghanaian actress broke the news when she covered WOW magazine showing off her baby bump, earlier, there had been rumors saying she had welcomed a baby girl but the actress didn't confirm and since she was sharing photos of herself on Instagram almost everyday, many just assumed she wasn't.
Tanzanian supermodel Millen Magese who is an advocate for creating awareness on endometriosis , revealed she had welcomed a baby boy through IVF and the outpour of support and love shown towards her by her fans, friends and family was truly heartwarming.
Starboy Wizkid also welcomed his third child this year and ever since he made the announcement he has been in full daddy mode. 
Another musician who welcomed a baby this year was Runtown, the Mad Over You crooner and his girlfriend Selena Leath welcomed their son, Zamar shortly after she shared her gorgeous maternity shoot photos.
Sean Tizzle didn't want to be left out of the daddies club so he also went on to become a dad this year. The musician welcomed his daughter Ayomide, which means my joy has come in Yoruba.
What will this list be if we didn't have the Koko Master himself on it? Not only did he welcome his first child this year, he also got married to South African Dino Lineo. Shocking right? D'banj named his first born after him, Daniel Oyebanjo III.
Lastly, when Freda Francis announced she was pregnant, it came as a surprise to many people. The entrepreneur made the news known when shared a photo on her snapchat showing off her baby bump. 
---
Death Struck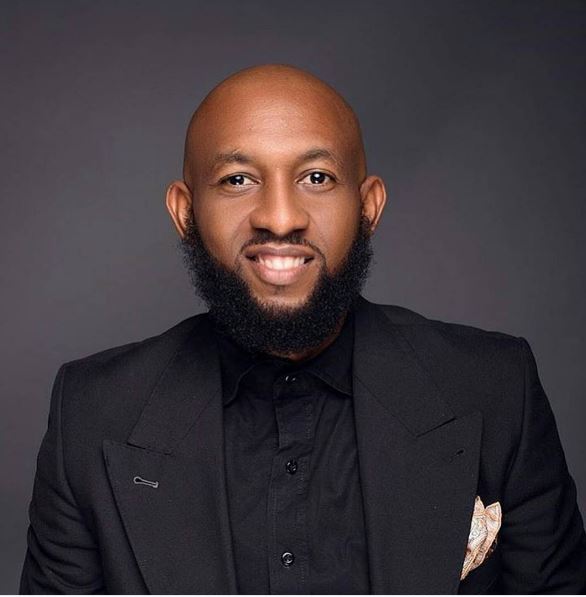 When Gospel singer Eric Arubayi passed away after a brief illness, majority of us were in disbelief. Eric and his beautiful wife Chinonso had just celebrated their 3rd wedding anniversary, right before his passing. After people heard what happened, countless tribute started pouring in from Adesua Etomi to Praiz to Lepacious Bose and more.
It was later revealed that the Gospel singer had passed away after he had unknowingly used expired malaria drugs.
We continue to pray for his wife Chinonso and son.
---
Celebrity Crisis
Maje Ayida suing Toke Makinwa for On Becoming
When media personality Toke Makinwa released her tell-all book last year, it was an explosive one!
She literally, told it ALL in her memoir called "On Becoming". She spoke heavily about her relationship with ex husband Maja Ayida and a couple months down the line, it looked like it didn't sit well with Maja.
Maja filed a N100Million lawsuit against Toke as it was defamatory. He also revealed that the proceeds from the suit were going to go to charity. Although their marriage has now been fully dissolved, we are yet to hear about the lawsuit.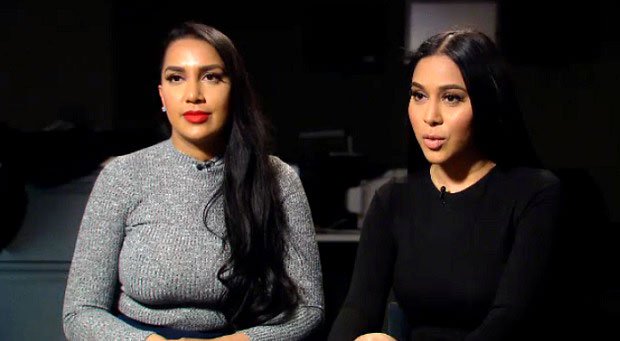 Canadian Matharoo sisters Jyoti and Kiran were revealed as the brains behind NaijaJistLive, a popular website and Instagram page known for exposing 'big boys' and runs girls. After the revelation, the sisters released a confession, apologizing to Femi Otedola and family for cyberbullying them as well as some other people they had allegedly called out and extorted.
The sisters then released an official statement saying they were forced, whilst in Nigeria, to record and releases the apology video insisting they were never arrested and they weren't NaijaGistLive. It was quite the scandal.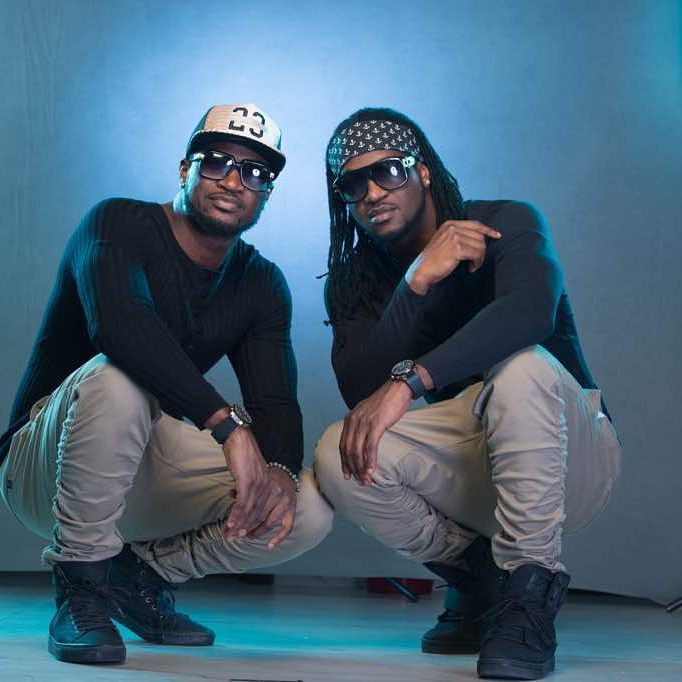 When the most popular twins in Nigeria announced they were splitting up as a music duo, everyone thought it was a prank.
According to Peter Okoye now known as Mr P, P-Square had to go their separate ways due to irreconcilable differences and they were both going to individually use the split as an opportunity to give their solo careers a shot.
Following their announcement, there was a lot of back and forth on social media, plus a video of them almost getting into a physical altercation surfaced online. Everyone had a thing or two to say to them, from asking them to keep their family dispute off social media to weighing in on their marriages.
Thankfully, the two have been able to come to a state of agreement and peace, following a recent round of interviews. They have both gone on to release solo songs and we must admit, so far so good.
Tonto Dikeh & Olakunle Churchill's Dispute
Nollywood actress Tonto Dikeh and her estranged husband Olakunle Churchill's relationship unravelled on social media and this had people talking for months.
It all started when Tonto removed Churchill's last name from her Instagram, this sparked a rumor that there was trouble in her marriage. After sometime, the actress confirmed that they had split and were living separately.
Then came the emotional interview which the actress had where she revealed she had been allegedly abused by Churchill.
Churchill in return had a tell all interview where he denied cheating on his wife and harming her.
Last we heard of the pair, Tonto said she was in the process of suing her ex.
Mercy Aigbe & Lanre Gentry's Domestic Violence Revelations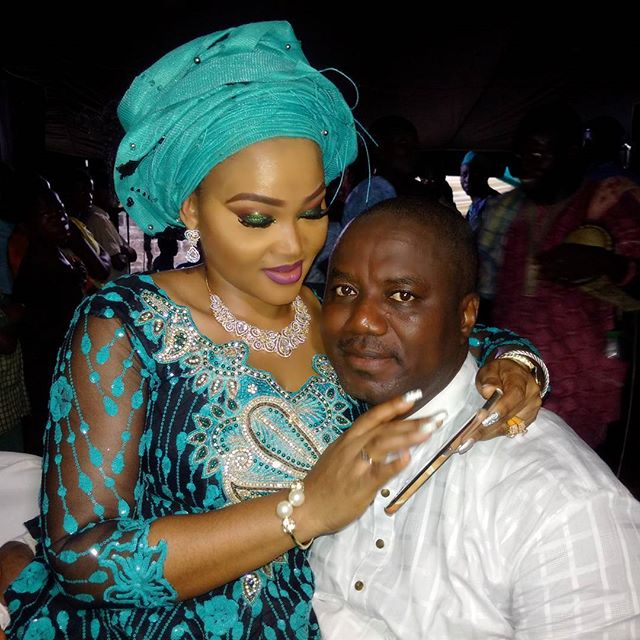 Another Nollywood actress who had a trying time earlier this year was Mercy Aigbe. Mercy revealed she had been emotionally and physically abused by her ex husband, Lanre Gentry, supporting her claim with videos and photos and boy was it a shocker!
Not only did the actress share photos and videos of her bruised and bloody face, she also had a tell all interview where she revealed the reason why she endured and stayed in her marriage as long as she was because she
Her husband, Lanre Gentry later issued a public apology because, he wanted "peace to reign".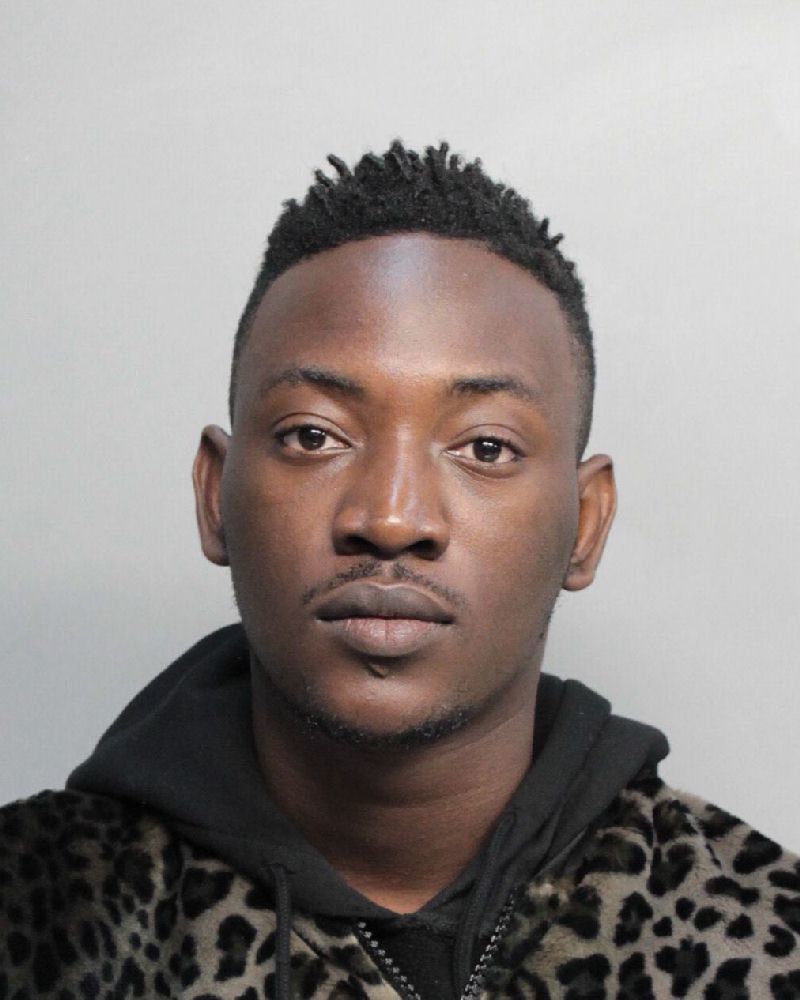 It was on a Thursday evening when news broke that Nigerian singer Dammy Krane had been arrested in the US of Grand Theft, Credit Card & Identity Fraud. It was quite the shocking turn of events for a lot of his fans.
After, finding out about his arrest, Twitter NG came up with a few theories about the arrest; from saying he was pulling a publicity stunt, to saying he was going to jail to break out his cousin an Nigerian rapper Saucekid, and more.
After being held in jail for a couple of days, he was released on bail, and asked to appear back in court. On the 17th of December, Dammy Krane announced he was a free man as he had been cleared of all fraud charges levelled against him.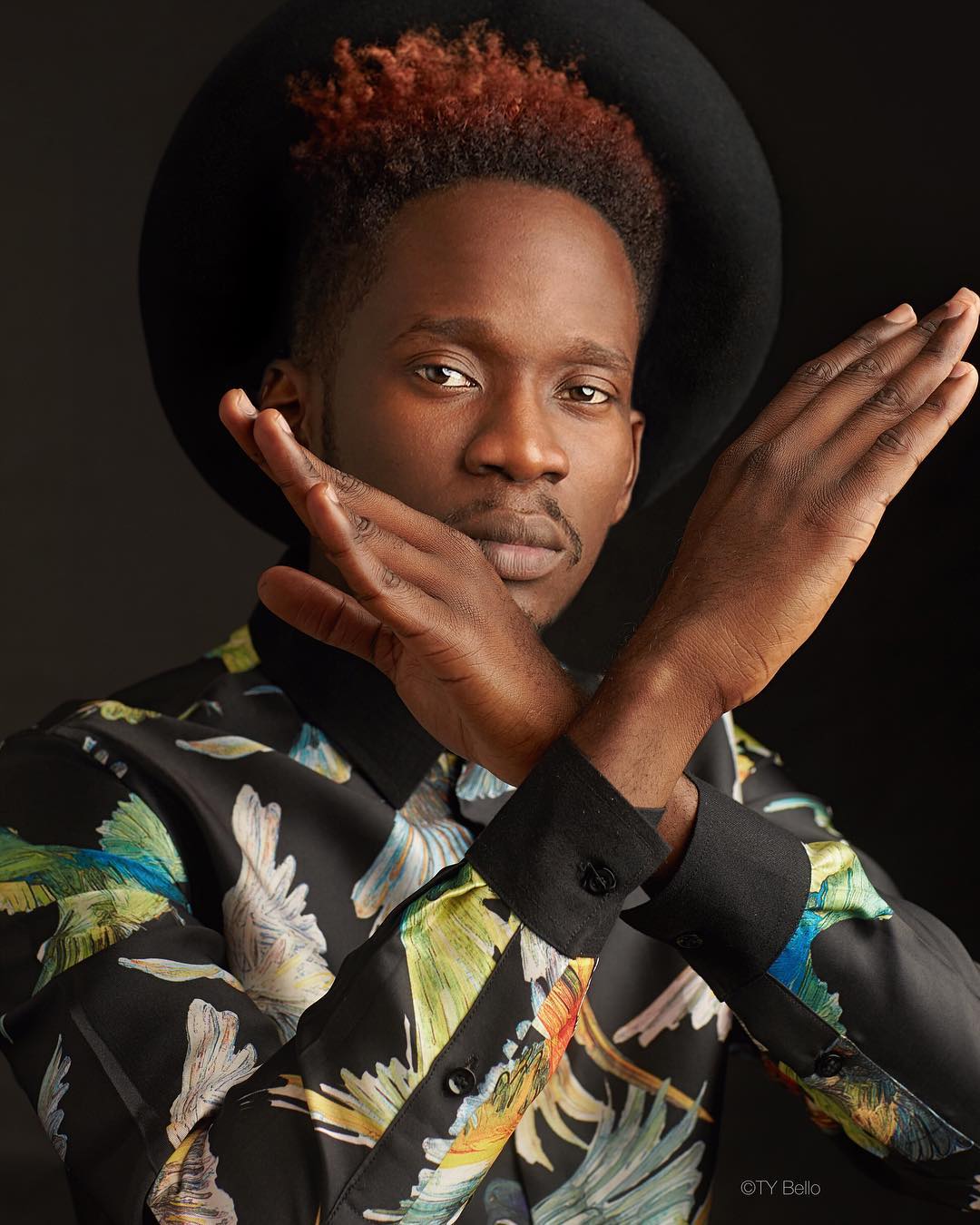 Mr Eazi had an interview where he said he turned down a $6000 a month job and that other Nigerian artists were copying his formula as he "brought a new vibe to the (music) industry".
His interview caused an uproar on social media, as people weren't having it, saying he was only an Intern at the company and couldn't have possibly been earning up to that.
On the new vibe front, some people insisted Eazi didn't bring anything new and no one was copying him, while others begged to differ.
On a positive note, another aspect of Mr Eazi that got people talking was his love life.
This year, fashion blogger Temi Otedola and the musician went public with their relationship. and since then they have showed nothing but loves for each other, from Mr Eazi praising Temi's looks to her sweet birthday message to him.
Daddy Freeze & #FreeTheSheeple Movement
Daddy Freeze is widely known for his strong views on religious doctrines – especially tithing – and his #FreeTheSheeple movement has been one of the most talked about moments of 2017.
The OAP shared his views openly on tithing and this caught the attention of many people, from Emmanuel Ikubuese who said he had had enough from Freeze, to Pastor Adeboye speaking about tithing in a sermon.
Another person who openly condemned Freeze was Pastor Ashimolowo, who described Freeze as a "yoyo" who "beats his wife" and "sleeps with women." This didn't sit too well with Twitter NG as some said he was attacking him and not contributing to the conversation, while others didn't see anything wrong with what was said.
And there was Timi Dakolo, who got in an online battle with the OAP over tithing and divorce.
---
Bonus
Because SO much has happened this year, there's no way we would have ended this list without a bonus, well in this case 3!
**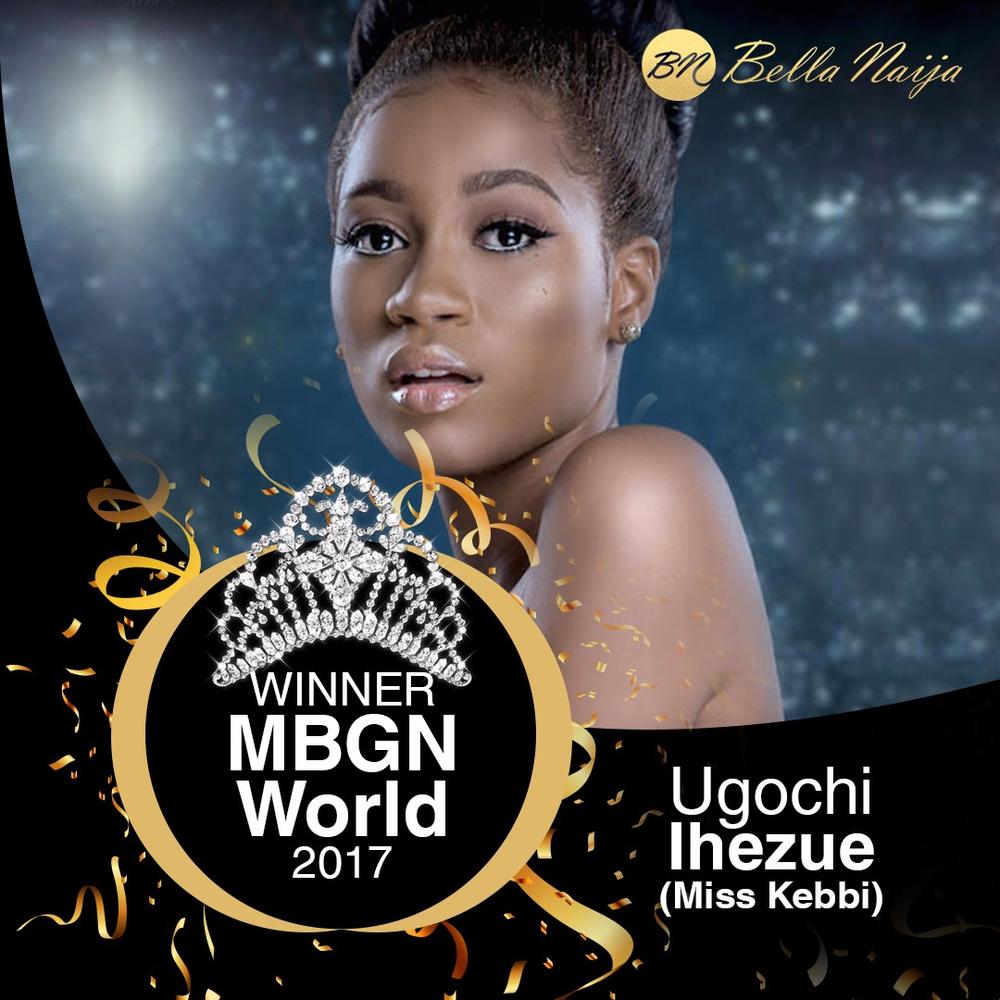 This year was certainly a good year for the beauty pageant world. First off, Silverbird's Most Beautiful Girl in Nigeria Pageantry was a showstopper that trended all night, as a matter of fact, all weekend. This was because, quite frankly all the contestants were beautiful, smart and articulate.
For some, their wishes came true when Ugochi Ihueze was crowned the Most Beautiful Girl in Nigeria.
Ugochi went ahead to make us proud at the 2017 Miss World Pageant, she won the Top Model challenge which automatically advanced her to the Top 40 and she made it to the the top 15! How awesome was that?
Nigerians of course showed their love and support for her throughout her exciting journey. And honestly, we are so proud to be a part of her journey.
Let's not forget Stephanie Agbasi who also went ahead to represent Nigeria at the Miss Universe, she was such a good rep and made us proud. These Najia babes really put their best food forward.
---
The Wedding Party 2: Destination Dubai Premiere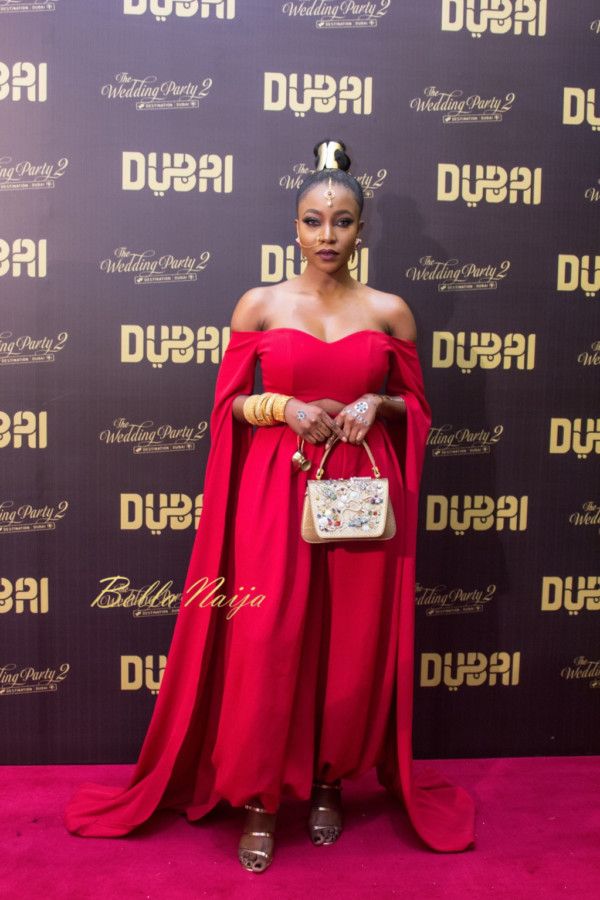 Who doesn't love a themed party ay?
Due to the success of The Wedding Party, The ELFIKE Film collective a partnership between EbonyLife Films, FilmOne Distribution, Inkblot Productions and Koga Studio, came back this year with a second film The Wedding Party 2: Destination Dubai, because why not? The film was set in Dubai and so for its premiere the theme for the night was "Arabian Nights"
On the night of the premiere, celebrites came out all dressed up in their Arabian attires, while some who may have missed the memo and came dressed as Indians..*side eye*, a majority of them actually put in the effort, and were the topic of discussion on social media.
---
Kechi Okwuchi on America's Got Talent & making it to the Top 10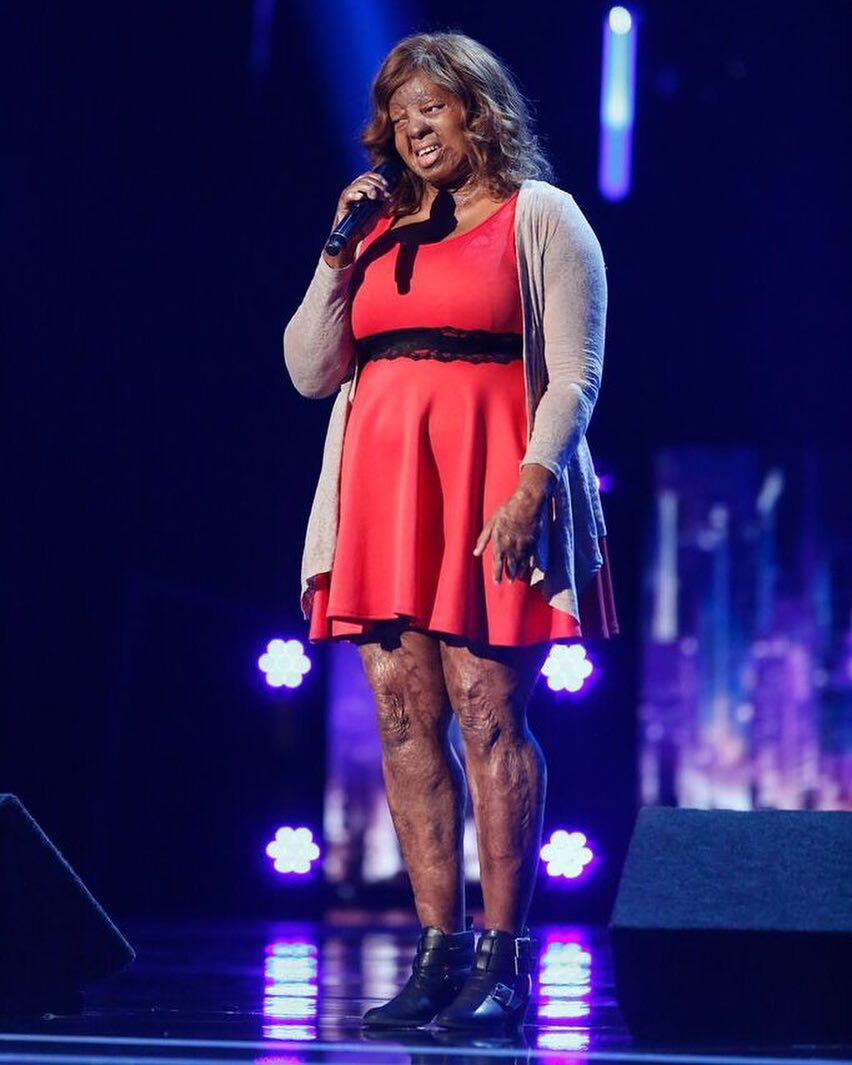 Nigerians doing big things in the diaspora is always, always something to be proud of and this was the case when Kechi came in 6th place at the 2017 edition of America's Got Talent competition.
Kechi wowed the judges and audience at her auditions and since the first episode she stepped her foot stage, her performance was something we always looked forward to. She gave it her all and the whole of America and Nigeria knew it and even the judges did too.
Kechi also got to perform alongside Kelly Clarkson, how many people can say they have sang side by side an American Idol winner and held their own? Not much for sure.
**
There you have it guys, our 17 most talked about stories of 2017. What would make your list if you were to do one? Let us know in the comment section below!
Love ❤️ & Light ✨.